Full Force Festival 2019 Report
PARKWAY DRIVE, ARCH ENEMY, LIMP BIZKIT, BEHEMOTH, FLOGGING MOLLY, LAMB OF GOD, AMENRA, AMORPHIS, BEARTOOTH, BURY TOMORROW, CANNIBAL CORPSE, KADAVAR, KNORKATOR, OUR LAST NIGHT, SICK OF IT ALL, TERROR, THE AMITY AFFLICTION, WHILE SHE SLEEPS, ZEAL & ARDOR, ALCEST, ANIMALS AS LEADERS, ANNISOKAY, ANY GIVEN DAY, AT THE GATES, BAD OMENS, BATUSHKA, BILLYBIO, BLACK PEAKS, BLEEDING THROUGH, CANE HILL, CARACH ANGREN, CROWBAR, CRYSTAL LAKE, DRUG CHURCH, GUTALAX, HARAKIRI FOR THE SKY, HARM'S WAY, IGNITE, INFECTED RAIN, JINJER, LANDMVRKS, MALEVOLENCE, MAMBO KURT, MANTAR, MASSENDEFEKT, MUNICIPAL WASTE, NAPALM DEATH, ORANGE GOBLIN, POLARIS, PERTURBATOR, POWER TRIP, SMOKE BLOW, SONDASCHULE, TESSERACT, THE OCEAN, TO THE RATS AND WOLVES, TURNSTILE, ULTHA, WALKING DEAD ON BROADWAY, WHITECHAPEL, WOLFHEART
in Friday, 28 June 2019 at Ferropolis
by Erika Kuenstler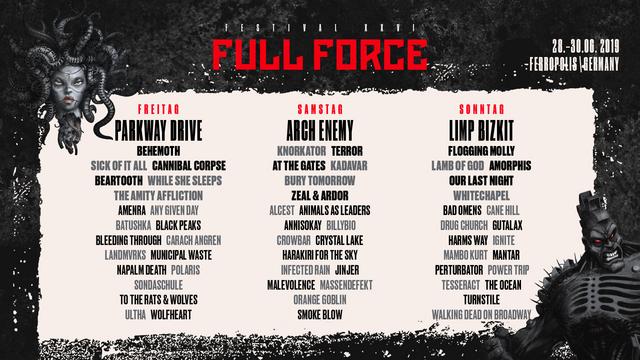 Following on from its debaucherous 25th anniversary last year, With Full Force festival has received a major revamp.This year we saw FULL FORCE festival, still with the same absolutely stunning venue, the amazing star-studded line-up, and the fantastic fans, but under a new name, a new logo, and under new organisers.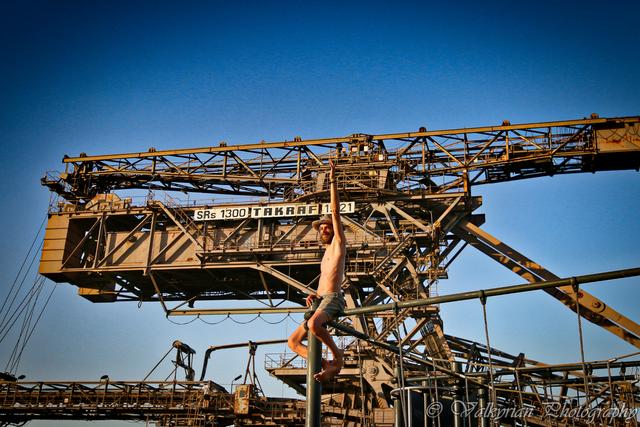 For many years, the home of the festival was the scorching tarmac of a small airfield in Germany. But in the last few years, the festival has been held at its new home: Ferropolis. And it is here that the 26th installment of the festival took place once more. This very scenic spot is absolutely perfectly tailored to hosting such a bustling Metal festival: what could be more suitable than a location called Ferropolis, which roughly translates to "city of iron"? Whilst Ferropolis is an open-cast mining museum for much of the year, for one magical week in the summer it transforms into the stunning setting for the FULL FORCE festival. Massive old industrial machinery like excavators, which can be up to 120 meters long and 30 meters high, paint a stunning backdrop, whilst an amphitheatre-like structure creates the perfect place for going crazy in the crowd or simply chilling on the stairs whilst watching some top calibre bands. And to top it all off, there is a stunning lake surrounding both the campsite and the festival area, with several sandy alcoves that can be used to reach the water and cool down from the scorching sun, something that was much needed at this year's festival. This year's festival coincided with some phenomenally hot weather, sometimes well over 40°C. However, the organisers made sure that people stayed as cool as possible, with sprinkler systems located strategically around the festival area for a quick cool-off. Added to that were several areas where you could get clean cool drinking water, ensuring everyone stayed well-hydrated.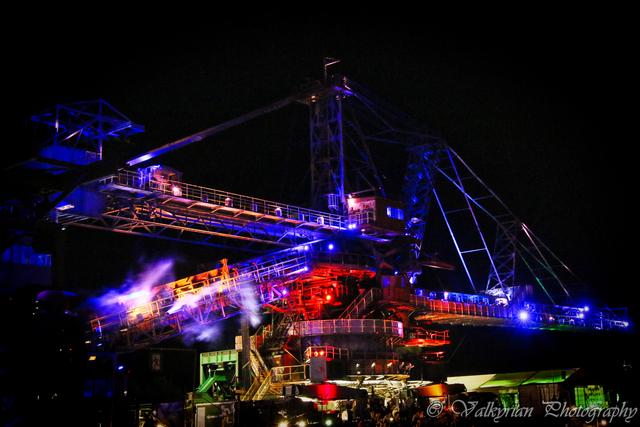 Not only is the location of the festival area unbeatable, but the festival grounds themselves are picturesque, with access to the lake and a whole avenue of shops and stalls catering to your every desire. Sure, the festival grounds are pretty spread out, and it can take over half an hour to walk from the campsites to the festival area, but there were shuttle buses that would ferry you between the two - for a small fee of course. But that aside, the location itself more than makes up for the long distances. It is pretty much perfect for a festival of that size and offers a tonne of activities aside from watching the bands. The dedication of the organisers to pack as much diversity into the festival as possible - be it food, bands, activities, you name it - also led to a really pleasurable festival experience. There's actually more to do than either stay in your campsite and drink or watch the bands, which unfortunately can't be said for every festival.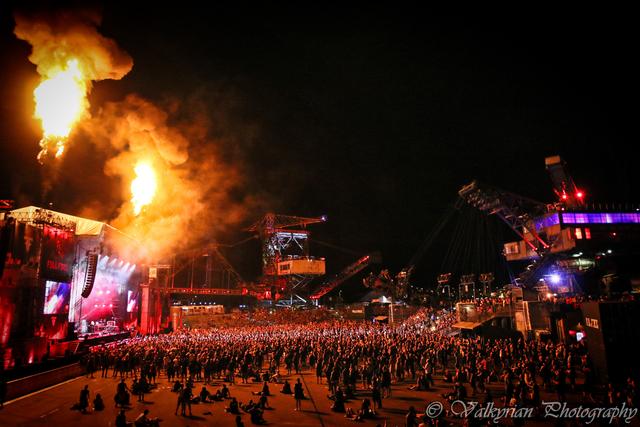 One new idea introduced by the festival this year was the Panama Awareness Project. By saying the code-words "Where's Panama?" to any member of staff, any festival guest who felt unsafe for any reason whatsoever was able to immediately, unconditionally, and discreetly get the help they needed. Even better, the person could decide for themselves exactly what kind of help they would like to receive, ranging all the way from professional intervention to just having a friendly person to listen to you. This ensured that guests were in an environment where they could feel safe, physically, mentally, and emotionally. Another great idea was having an area dedicated to the topic of sustainability, where festival goers could learn more about a wide range of organisations aimed at making a long-lasting difference for the future. A further brilliant idea was Food Sharing. If you had too much food left over, you were able to take it to the Food Sharing stand, where volunteers would then take the food and distribute it over the various campsites, thereby massively reducing food waste.

And as for the line-up, where do you even get started? FULL FORCE is one of Germany's largest festivals with over 16 000 visitors, and had an absolutely killer line-up in place this year featuring 57 bands, guaranteeing something for everyone. The festival mainly took place over three large stages: the Mad Max main stage, where all the big acts played, the Medusa Sea Stage, located on a nearby beach, and the Hardbowl Tentstage, a tented stage where some of the more extreme bands really shredded things up. Also new this year was the open-air cinema located in a quiet woody area, where people could watch films like the fairly recent Lords of Chaos, or just sit around in the shade and relax. And unlike most festivals, the performances ran over three days, from Friday through Sunday, with most people leaving the festival grounds on Monday morning.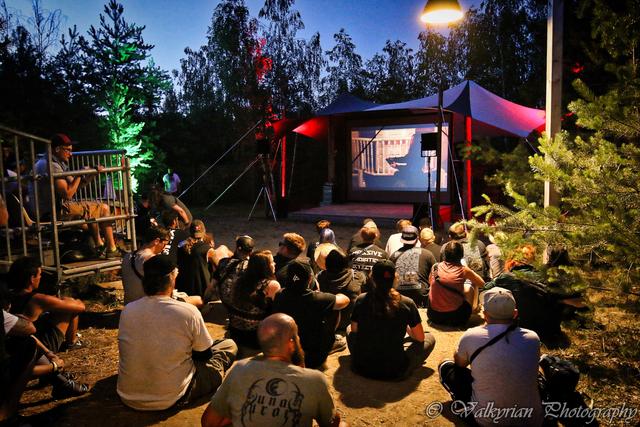 Despite the heat, plenty of fans showed up bright and early on Friday for bands like GROOVENOM and LANDMVRKS, even going as far as to muster some pits during BLEEDING THROUGH. One particularly ferocious show was delivered courtesy of WOLFHEART, a Finish Melodic Death Metal band that never fails to impress, despite looking somewhat out of place playing on a beach in the midday glare of the sun. ANY GIVEN DAY also managed to get the party warmed up even more, setting the stage for later bands like POLARIS and WHILE SHE SLEEPS to completely annihilate the crowd. And for those who like their music faster and more extreme, bands like NAPALM DEATH, CANNIBAL CORPSE and MUNICIPAL WASTE shredded things up even further, whipping the audience into a frenzied hive of activity. However, one of the most powerful performances of the day was the Polish Blackened Death Metal horde, BEHEMOTH. Although this band notoriously has a very long sound-check, it's totally worth it for the phenomenal sound and show that they deliver, with a bombastic energy that pummels you relentlessly.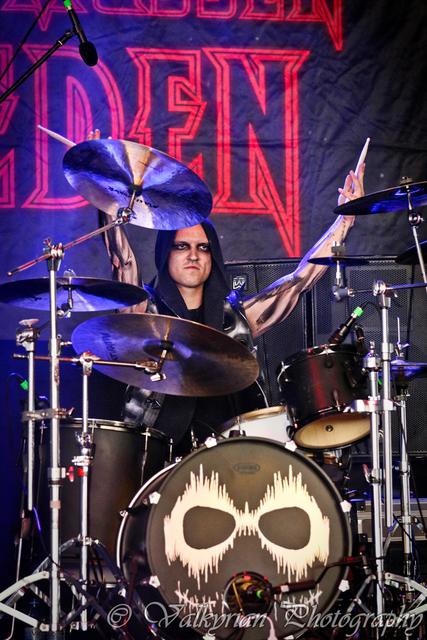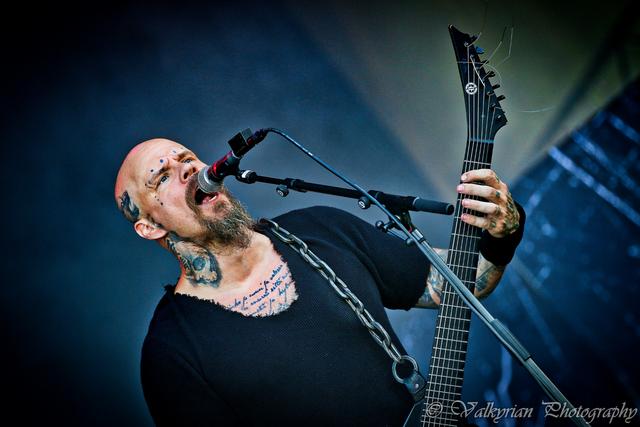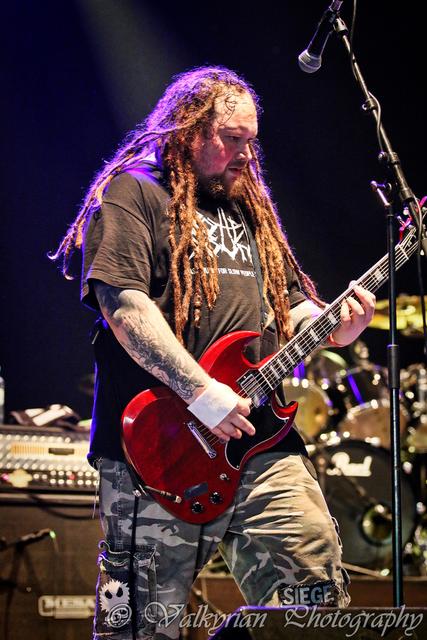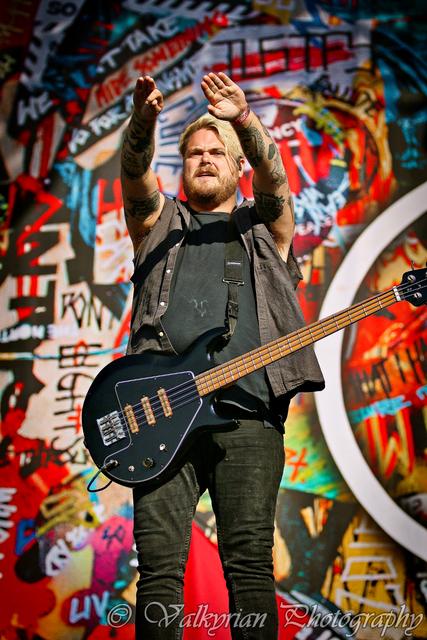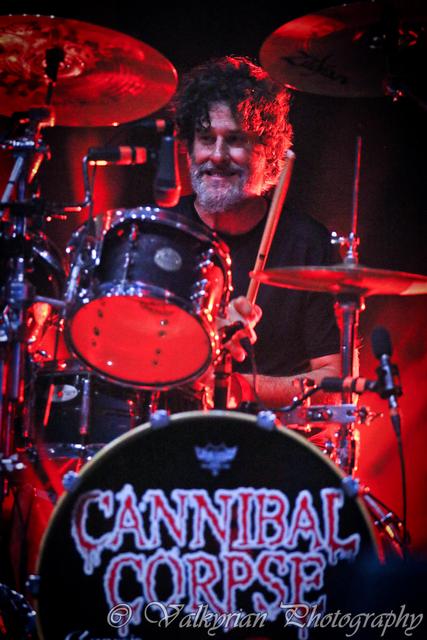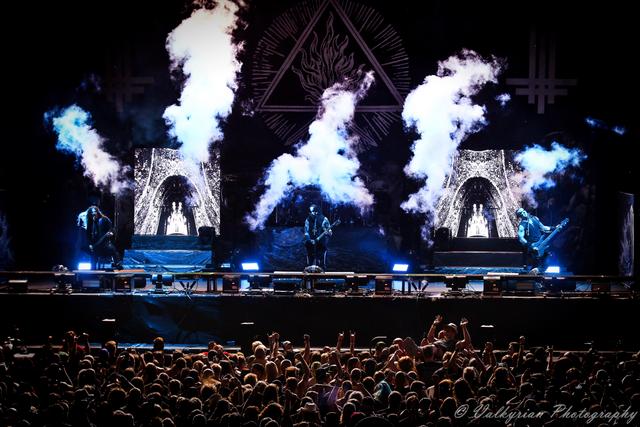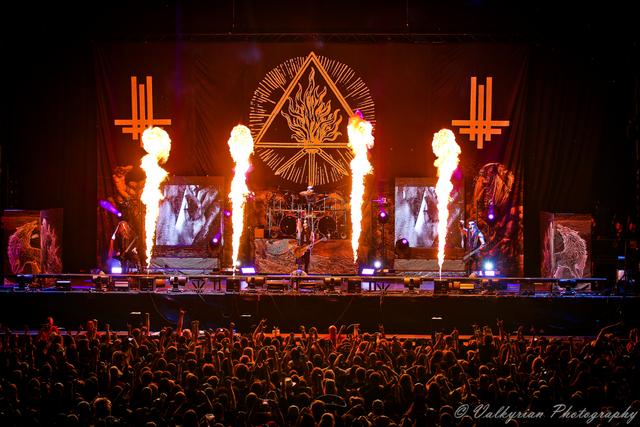 This year saw PARKWAY DRIVE return as headliner of the festival, after their blistering performance at With Full Force festival last year. Surprisingly, the band managed to even outshine last year's show, with a spectacular entry this year, complete with torchbearers lighting the way for them all the way down the amphitheater steps, through the crowd, and to the stage. To be honest, I have rarely ever seen such an intricate pyro show as PARKWAY DRIVE had this year; at some points it looked like the entire stage was engulfed in flames, adding a sensational twist to an already phenomenal performance. Added to this was a small orchestra on raisable platforms, giving rise to an unbeatable show both visually and acoustically.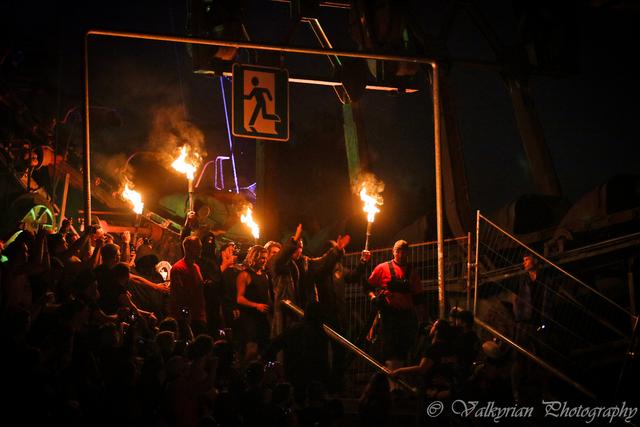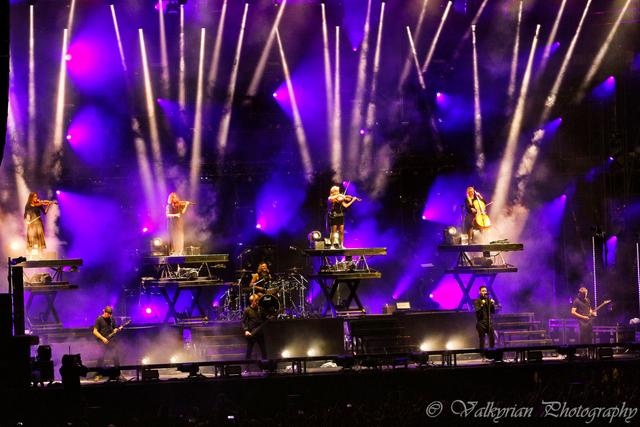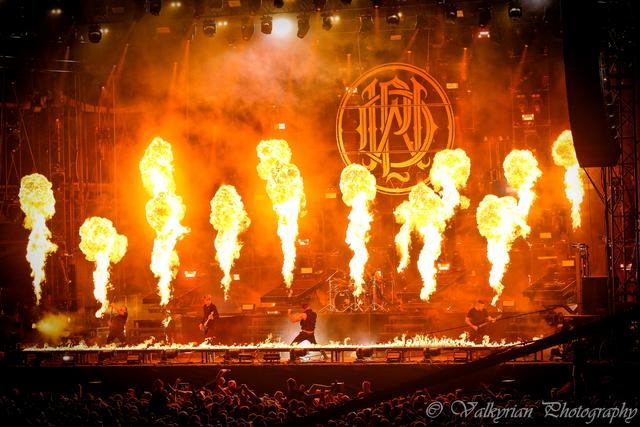 Following on from the headlining act was the famous Knueppel Nacht, which features some of the darker bands each year. This year was no exception, with BATUSHKA giving their infernal mass. However, many were disappointed to find out that this was the splinter group of BATUSHKA, missing the main mastermind behind the music. As such, the show wasn't bad, but completely missed all the hymns we have come to know and love. Following on from this was the masters of Horror Metal, CARACH ANGREN. However, this show too seemed a little lack-lustre. The usual hypnotic stage show was almost completely absent, which detracted somewhat from the overall enjoyment of the band. Ending off the night was ULTHA, enshrouding the remaining few festival-goers in their Black Metal madness.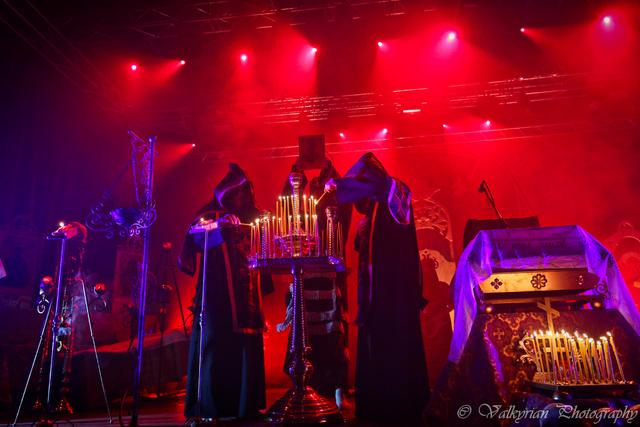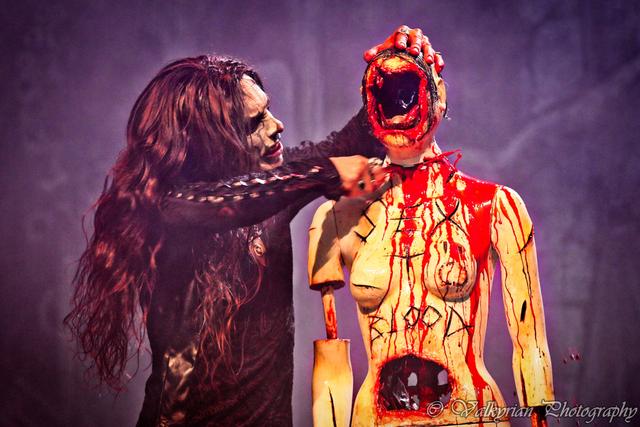 Saturday, the second day of the festival, dawned early, with rising temperatures. Despite this, bands like MALEVOLENCE, ANNISOKAY and BIOHAZARD still put on decent shows, despite the ferocious heat both on and off stage. However, these temperatures also provided the perfect opportunity to catch bands playing at the Medusa Sea Stage like HARAKIRI OF THE SKY whilst lounging in the cool lake water. Here, INFECTED RAIN put on a particularly catchy party, blowing away the crowd with their tremendous energy. However, some technical difficulties along with some slight diva-like reactions from front woman Lena somewhat ruined the show. However, the Ukrainian JINJER, another female-fronted powerhouse, made up for this, completely shredding the Hardbowl Tentstage.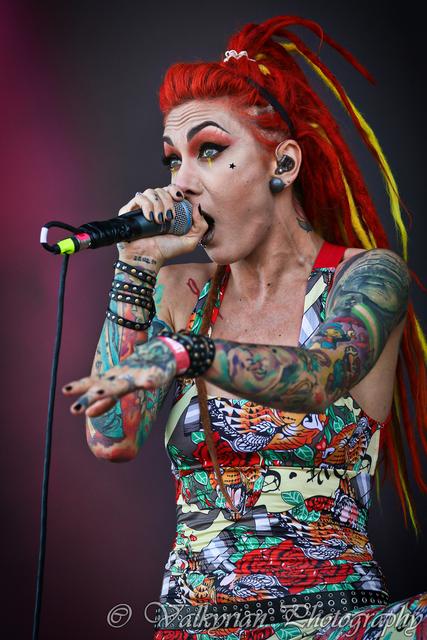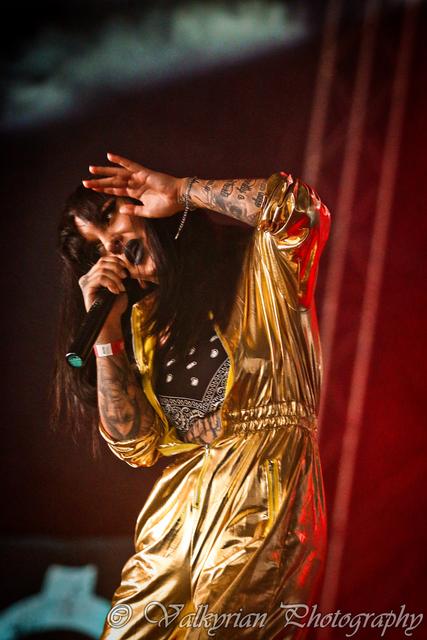 One of the best shows of the day came courtesy of ANIMALS AS LEADERS. Frontman Tonsin Abasi's easygoing smile belied the complexity of the very technical music they play. This quiet charm added to some offhand comments about this being the first time that ANIMALS AS LEADERS played on a beach, or indeed in front of naked men completely won over anyone seeing the band for the first time. ZEAL & ARDOR also managed to win over new fans, with their highly unusual music and unique concept; if American slaves had thought that God had abandoned them, and instead had turned to Satanism, how would gospel music have sounded? Another excellent show was delivered by ALCEST, whose quiet and spellbinding melodies seemed somewhat out of place on a beach in broad daylight. However, they provided a well-needed respite from the break-neck pace of the rest of the festival, delivered by bands in the later slots, such as AT THE GATES and the German favourites, KNORKATOR. The night was headlined by ARCH ENEMY, who although constantly finding themselves involved in one scandal or another, nevertheless put on a good although fairly standard show, playing many of the crowd favourites which had garnered them the support over the years.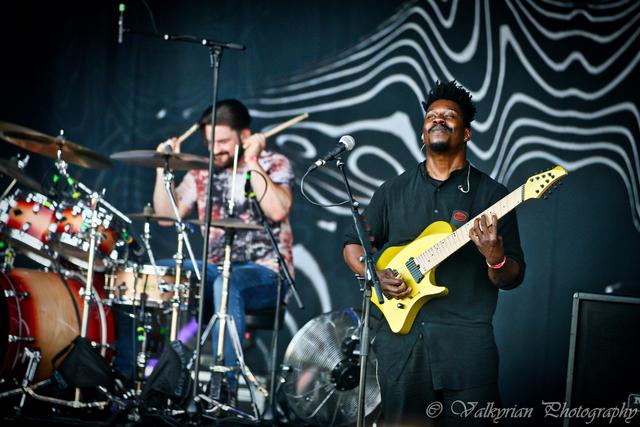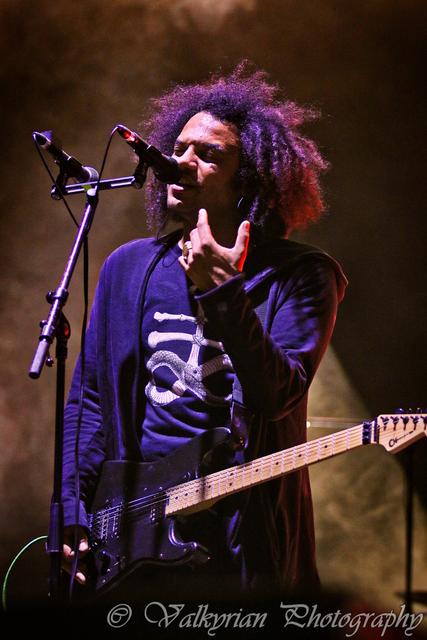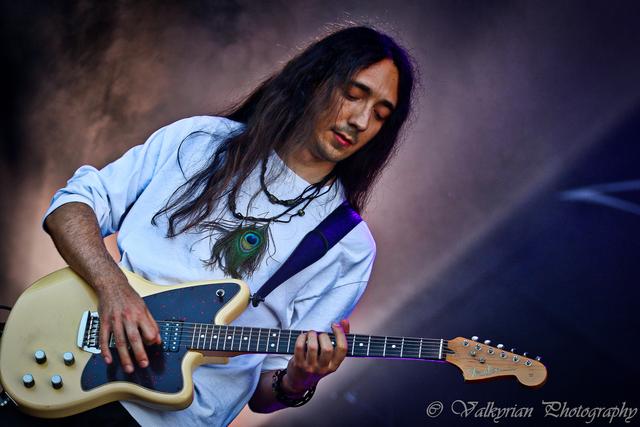 Before long, it was time for the final day of the festival, with the heat cranked up even further. Here, bands like WALKING DEAD ON BROADWAY, DRUG CHURCH, and IGNITE deliver sweaty sets that got the party started. And despite the sweltering heat, GUTALAX had a massive party going on in their pit, redolent with toilet paper and toilet brushes. WHITECHAPEL also had a show that was not to be missed; indeed here many fans from around the globe took the opportunity to watch this Deathcore band streamed live. BEARTOOTH and POWER TRIP both kept up the enormous energy, keeping the fans on their feet despite the ferocious heat. However, one of the highlights of the day, LAMB OF GOD, stole the show, putting on an incredible performance. Sadly, the heat had begun to take a toll on the number of people at the stage, with many going for a cold swim instead. Nevertheless, it was a great opportunity to catch a band that seldom plays in Europe. However, FLOGGING MOLLY had a bit better luck; as the evening set in, the temperatures weren't quite as brutal any more, resulting in a much better turn-out. AMORPHIS also helped cool down the crowd, their serene yet powerful melodies echoing over the lake.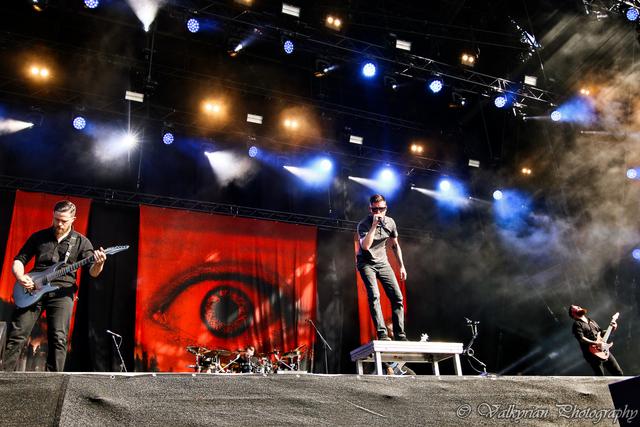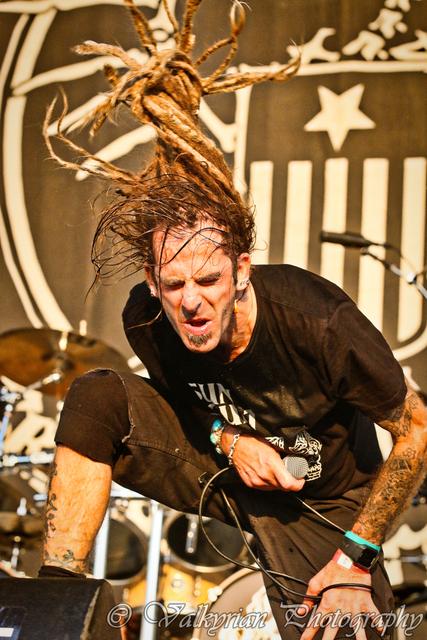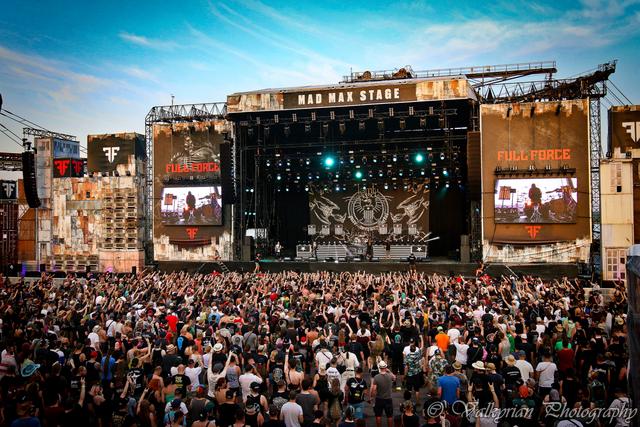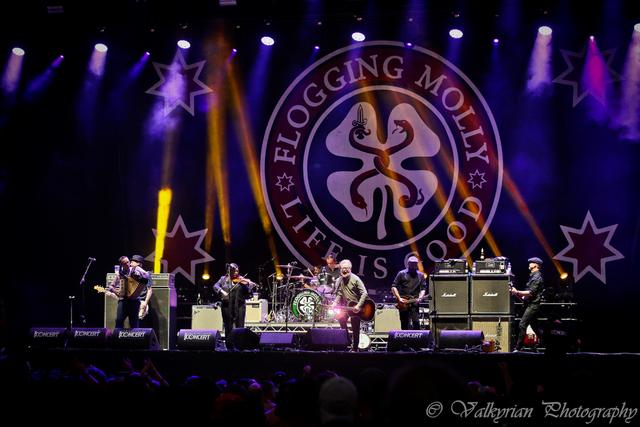 Another highlight for many was the closers of the festival: Nu-Metal/Rap Rock giants LIMP BIZKIT, who opened up the gates of nostalgia. Whilst delivering a slew of their best-of songs, like "Rollin", "My Way", and "Nookie", they put on a fairly theatrical show, which at times felt more like fluff and filler than necessary. Gags, which seemed a little too well rehearsed to be a coincidence, like inviting two "fans" to join them on stage, or "finding a wallet and returning it to the owner" were dragged out, giving the feeling that LIMP BIZKIT were merely playing for time. Added to that, most of the songs played came from either  "Significant Other" or "Chocolate Starfish", which ended up with a rather monotonous set. Nevertheless, given how rarely they have been performing in Europe in recent years, this was still a great opportunity for fans to get to sing along to some of their favourite hits. Ending off the night was PERTERBATOR, with their dark music setting a trance-like atmosphere, and the light but silly comedy of MAMBO KURT.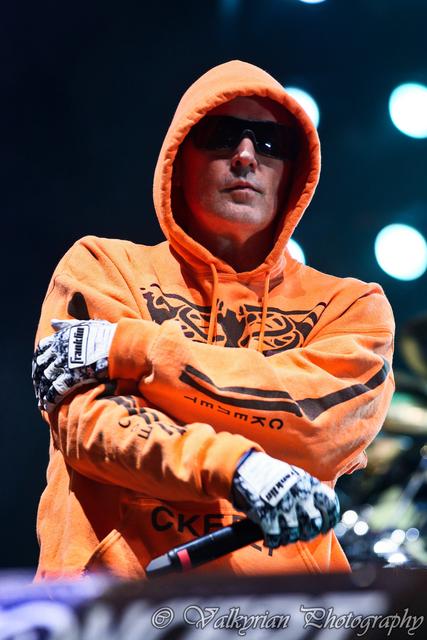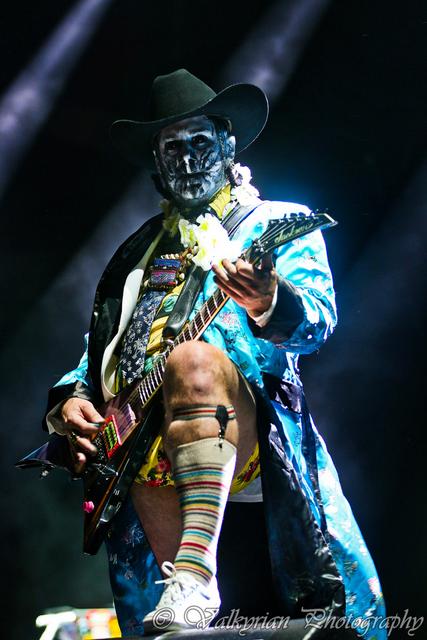 Overall,
FULL FORCE
was a complete success this year. Next year's edition will take place from 26 to 28 June 2020, with pre-sales of tickets having started. And with chartered buses running to the festival from a whole host of cities throughout Germany, getting to the festival has also been made as easy as possible.  The festival is also accessible through other forms of public transport, as well as obviously also being reachable by car. So no excuses!
Metal Temple
looks forward to seeing you there!
More photos can be found
here
. 
Ticket Price: