Added 08 January 2019, 11:13 PM
Author:
Kai Naiman
This year has been quite intense but fruitful year for me as a writer and writing for Metal Temple – it's getting close to a year now since I've started contributing, damn – has been a big part of that experience. Of course all end-of-year lists are entirely subjective: nobody in their right minds can listen with proper attention to even half of the significant releases that come out and there is always a "preselection" involved in what one listens to depending on the genres one listens to, what blogs one reads etc. And in the end, there aren't any objective criteria to rank artistic creations. So consider this just a list of what has "stuck", what has been the most "addictive" music to someone who follows new releses and regularly writes about music.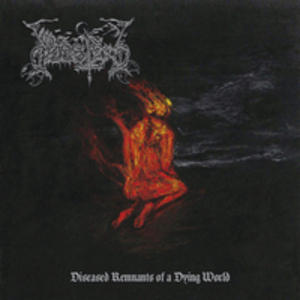 No. 10
:
Band:  Dødsferd
Album:  Diseased Remnants of a Dying World
Genre:  Black Metal
General Info
:
Year of Formation:  2001
Label:  Transcending Obscurity Records
It may not be apparent from the look at my list, but I find Black Metal very interesting – especially in the recent years with so many interesting bands and project coming out – and keep a close eye on new Black Metal releases. It follows that at least one Black Metal release on my list is a must. I have enjoyed quiet a few Black Metal albums this year (notably
KRIEGSMASCHIENE
and
STILLA
), but the Greek band
DØDSFERD
gets the cake for producing this unconventional but powerful Black Metal record. They play progged-up Depressive Suicidal Black Metal but they manage not to sound like a regular Post-Black Metal band. Their music is unique and oh so good.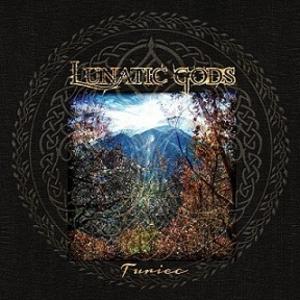 No. 9
:
Band:  Lunatic Gods
Album:  Turiec
Genre:  Progressive/Folk Metal
General Info
:
Year of Formation:  1994
Label:  LG Music
Maybe you haven't heard of this band, but they've been for quite some time and they do deserve attention for their highly unique and idiosyncratic music. L
UNATIC GODS
play a mix of Folk and Black Metal but they are by no means a run-of-the-mill "Pagan Metal" band. The traditional Folk element are not just a gimmick here, they take authentic Folk music, integrate it with guitar riffs and create wonderful, expansive compositions. "
Turiec
" is such a breath of fresh air, that it stayed in rotation throughout the year.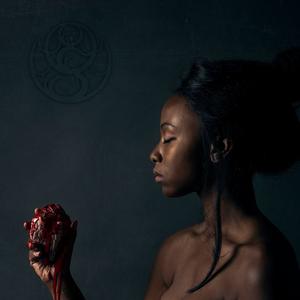 No. 8
:
Band:  Oceans of Slumber
Album:  The Banished Heart
Genre:  Progressive/Doom Metal
General Info
:
Year of Formation:  2011
Label:  Century Media records
This a very bleak but also an endearing album. The topics of loss and betrayal weigh heavy on the heart, as does the music, but it is also very soulful and there are moments of catharsis and closure on the album.
Cammie Gilbert'
s "non-Metal centric" is quite unique and refreshing in the context of Heavy Metal, which is also one reason why I kept coming back to this release. With this release
OCEANS OF SLUMBER
have shown that their reputation as one of the most promising US Progressive Metal bands is very well deserved.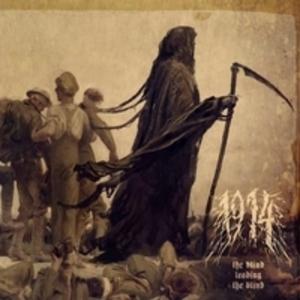 No. 7
:
Band:  1914
Album:  The Blind Leading the Blind
Genre:  Death/Doom/Black Metal
General Info
:
Year of Formation:  2014
Label:  Archaic Sound
Although I listen to Death Metal on a regular basis, only one record has made it on the list. A bunch of impressive records had been released this year (
GOROD
,
OBSCURA
,
MONSTROSITY
, to name just a few), but this one stuck with me the most. It is not the most "brootal", technical or whatever else you might want from a Death Metal record, but to me this is one of the most emotional and moving records of the year – which is not something you expect from a Death Metal record, but to me at least there is something really moving about the music and the lyrics. This is a release that I see myself coming to back for the years to come.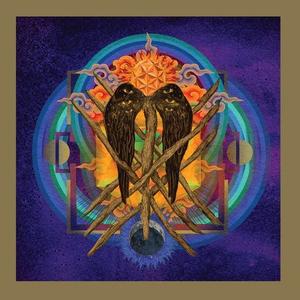 No. 6
:
Band:  YOB
Album:  Our Raw Heart
Genre:  Stoner/Doom Metal
General Info
:
Year of Formation:  1996
Label:  Relapse Records
"
Our Raw Heart
" got quite some attention from Metal and non-Metal publications alike. No wonder: one can tell that the material for this album are raw emotions transformed into artistic expression. The album has a grand scope – we find songs that are sorrowful, meditative and even joyful – and has some of the most powerful material on it the band has ever made. This one will end up on many people's end of the year lists, which is totally deserved in my opinion.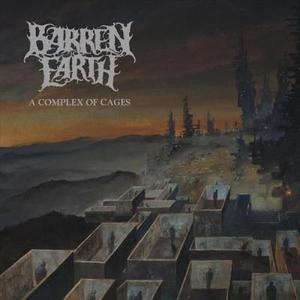 No. 5
:
Band:  Barren Earth
Album:  A Complex of Cages
Genre:  Progressive Doom/Death Metal
General Info
:
Year of Formation:  2007
Label:  Century Media Records
The Finnish Progressive Death/Doom super-group
BARREN EARTH
, whose music is often compared to early
OPETH
and
AMORPHIS
, have released one of their strongest releases to date and that means it's almost guaranteed that they will end up on my list. They work in an almost craftsmen like manner – there is nothing pretentions or ostentatious about their music – just good riffs and songwriting, but the result is very wholesome and memorable.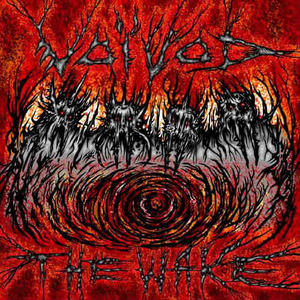 No. 4
:
Band:  Voivod
Album:  The Wake
Genre:  Progressive/Thrash metal
General Info
:
The period between the late nineties and late noughts wasn't especially good for
VOIVOD
, but they managed to come back with a streak of great albums that blew everything they've done out of the water – first "
Target Earth
" followed by the EP "
Post Society
" and now "
The Wake
".
VOIVOD
ramp-up their progressive tendencies of "
The Wake
" and deliver a truly epic, psychedelic ride that will make your head spin all while sounding as heavy as ever.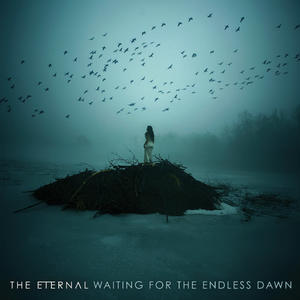 No. 3
:
Band:  The Eternal
Album:  Waiting for the Endless Dawn
Genre:  Doom/Goth Metal
General Info
:
Year of Formation:  2003
Label:  Inverse Records
THE ETERNAL
's roots are in Death/Doom, but they became known over the years for a more straight-forward Gothic Rock sound. On this we see the band evolve their style yet again, blending Gothic Rock and Death/Doom of a modern, melodic bent (think
SWALLOW THE SUN
or
SHAPE OF DESPAIR
) and integrate them into a seamless whole, which makes for a unique and epic sound. It is a long album, but
THE ETERNAL
prove that music can change the perception of time, because nowhere does get the sense that the music is overwritten of inflated.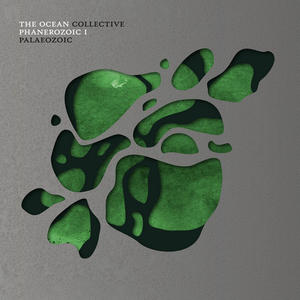 No. 2
:
Band:  The Ocean
Album:  Phanerozoic I:  Palaeozoic
Genre:  Progressive/Post-Metal
General Info
:
Year of Formation:  2000
Label:  Metal Blade Records
I didn't jump on the
THE OCEAN
bandwagon after I've first heard material from their last album "
Pelagial
". For whatever reason I've overlooked that release, probably just due to my musical interests at the time, but boy did I enjoy "
Phanerozoic I: Palaeozoic
". I love anything that smells of Progressive and I'm totally sold on the combination of Prog Metal with Post-Hardcore or Sludge, especially with such a masterful execution. The music is controlled and powerful, with many memorable melodies and stand-out moments on the album.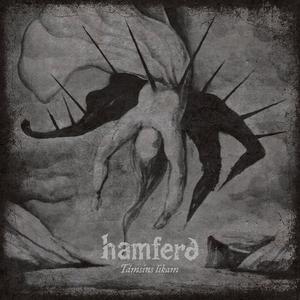 No. 1
:
Band:  Hamferð
Album:  Támsins likam
Genre:  Death/Doom Metal
General Info
:
Year of Formation:  2008
Label:  Metal Blade Records
What to say about "
Támsins likam
"? This is a very bleak album and many people may appreciate a bit more variety and color, but behind this colorlessness is a dynamic and emotional album. There is a certain focus and simplicity in the music that
HAMFERÐ
make, that is not easily matched: the mellow parts are just profoundly beautiful, the harsh parts are profoundly crushing. Beyond talent you also need a certain amount of humility to make music such as this – music that connects us to forces that are beyond our selves.
Honorable Mentions:
RIVERSIDE
– Wasteland
HORRENDOUS
– Idol
GOROD
– Æthra
ET MORIEMUR
– Epigrammata
BLACK ROYAL
– Lightbringer
WARDRUNA
– Skald
ZEALOTRY
- At the Nexus of All Stillborn Worlds
STILLA
– Synviljor
KRIEGSMACHINE
– Apocalypticists
ALKYMIST
– S/T