Added 20 December 2018, 9:04 PM
Author:
Kai Naiman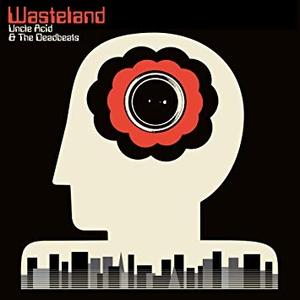 No. 10:
Band:  Uncle Acid and the Deadbeats
Album:  Wasteland
Genre:  Doom/Psychedelic
General Info

:
Year of Formation:  2009
Label:  Rise Above Records
With their fifth full-length, Uncle Acid hit gold.  Their blend of Doom elements with Psychedelic Rock and Proto-Metal was firmly shaped into an original formula on "Wasteland".  These are some seriously killer songs!  One can easily imagine hearing this stuff on the radio. Hopefully, that will pan out for the band.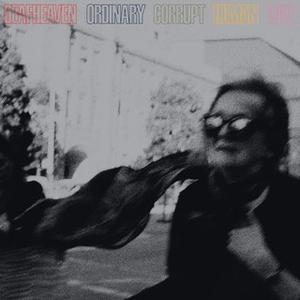 No. 9
:
Band:  Deafheaven
Album:  Ordinary Corrupt Human Love
Genre:  Post-Metal
General Info
:
Year of Formation:  2010
Label:  Anti-
Before jeers and cries of posers(!!), listen to
Deafheaven
.  While listening, keep in mind that the band has maintained throughout their career that they are
not
a Black Metal band.  With that being said, this release saw the band step forward in their blending of seemingly disparate musical genres.  There is a sense of peace, for lack of a better word, gained through some of the tracks. 
George Clark
even proves he can sing cleanly.  It is with piqued interest that I look forward to their next album.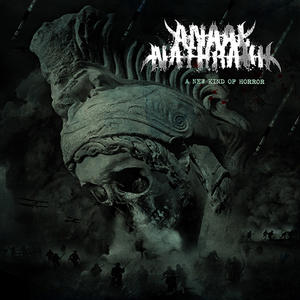 No. 8
:
Band:  Anaal Nathrakh
Album:  A New Kind of Horror
Genre: Industrial Black Metal/Grindcore
General Info
:
Year of Formation:  1999
Label:  Metal Blade
Listening to
Anaal Nathrakh
(whose name was taken from one of my favorite movies,
Excalibur
) has always seemed like the sound of the apocalypse.  Perhaps the effect is gained because of the sheer amount of music put into each song with samples, Industrial elements, screams, clean vocals, and tortured vocals appearing, all in addition to some truly brutal riffs.  Theirs is perhaps one of the best formulas for Extreme Metal in the way they interject melody via the vocals sporadically amidst the chaos.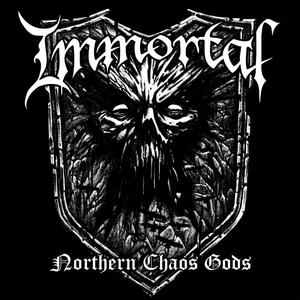 No. 7
:
Band:  Immortal
Album:  Northern Chaos Gods
Genre:  Black Metal
General Info
:
Year of Formation:  1991
Label:  Nuclear Blast
Like other veteran fans of Black Metal, I was skeptical prior to hearing the latest
Immortal
album. 
Abbath
had been such a character and was seemingly the driving force behind the band and their music.  Wrong. 
Demonaz
and
Horgh
returned with a vengeance playing some of the most brutal riffs the band has come out with in twenty years.  Seriously, this is the best Immortal album since "
At the Heart of Winter
".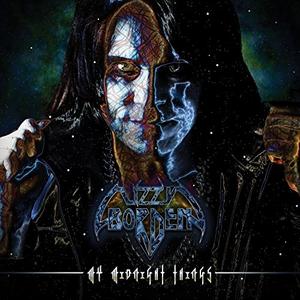 No. 6
:
Band:  Lizzy Borden
Album:  My Midnight Things
Genre:  Heavy Metal
General Info
:
Year of Formation:  1983
Label:  Metal Blade
It had been a long eleven years since
Lizzy Borde
n released an album.  While his last release was a bit heavier, "
My Midnight Things
" flowed like a concept record.  There is a maturity in the songwriting that shines through, though do not fret, for it is still
Lizzy Borden
.  One probably just didn't expect to hear
Beatles
influences ring through prior to this record.  It was the soundtrack to my summer.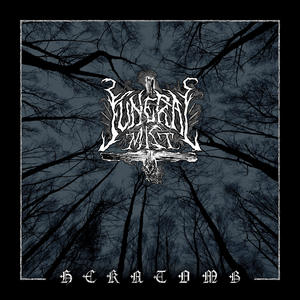 No. 5
:
Band:  Funeral Mist
Album:  Hekatomb
Genre:  Black Metal
General Info
:
Year of Formation:  1993
Label:  Norma Evangelium Diaboli
For those not in the know,
Funeral Mist
is the side project of the singer of
Marduk
in which he is the sole member performing all instruments.  "
Hekatomb
" is Black Metal for longtime fans of Black Metal.  It is intelligent, brutal, decimating, and full of terror.  On top of all of that, there are plenty of hooks that make the songs flow quite well.  Quality songwriting such as that comes with experience, and that is why this is the best Black Metal album of the year.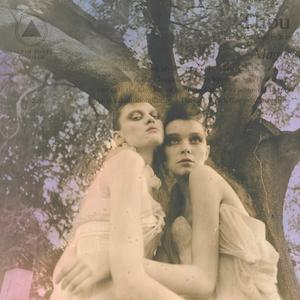 No. 4
:
Band:  Thou
Album:  Magus
Genre:  Doom/Sludge
General Info
:
Year of Formation:  2005
Label:  Robotic Empire
Bryan Funck
deserves the overachiever award for 2018.  In addition to this full-length, the band released three EPs and a split as well.  He definitely realizes that one must strike while the iron is hot, especially when creativity and originality are concerned.  Contained within, is an absolutely crushing Doom/Sludge album that should put their home of Baton Rouge alongside NOLA as epicenters for the genre.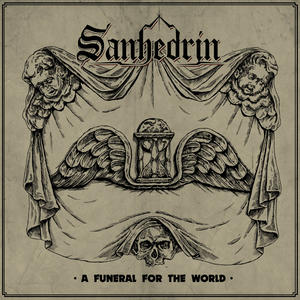 No. 3
:
Band:  Sanhedrin
Album:  A Funeral For the World
Genre:  Heavy Metal
General Info
:
Year of Formation:  2015
Label:  Cruz del Sur Music
Despite featuring current and former members of
Black Anvil
and
Amber Asylum
, the debut from
Sanhedrin
did not seem to garner much attention across the board this year.  That is certainly a shame because this release proved to be the absolute best in terms of the Traditional Heavy Metal movement.  With female vocals and a guitarist as versed in
Richie Blackmore
as
Dave Murray
and
Hank Sherman
, theirs is a unique twist on the genre that truly smokes.  Any fan of Heavy Metal will love this record.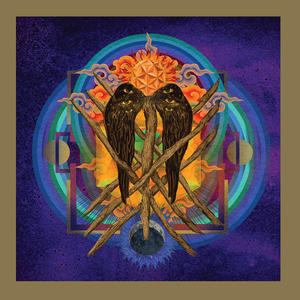 No. 2
:
Band:  YOB
Album:  Our Raw Heart
Genre:  Doom
General Info
:
Year of Formation:  1996
Label:  Relapse Records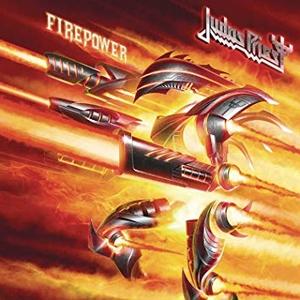 No. 1
:
Band:  Judas Priest
Album:  Firepower
Genre:  Heavy Metal
General Info
:
Year of Formation:  1970
Label:  Sony Music