Added 01 January 2020, 12:24 AM
Author:
Kai Naiman
No one in their right mind can listen to – and spend time with – even a slight portion of a whole year's releases that are worth listening to. The world is in a hectic frenzy of activity and so is the Metal world. I don't have any data or statistics, but I think it is clear that there is a considerable growth of musical output every year. So if I had infinite time to listen to music my list could look differently, but of course there is no way to reach anything definitive in this world of fleetingness and impermanence. These albums are something that I've taken out of the"ether" and"appropriated" for myself and let it live in my mind and make a lasting mark on it. It's a window into my taste and what I enjoy. So please enjoy.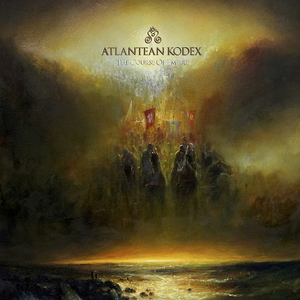 No. 10
:
Band: Atlantean Kodex
Album:The Course of Empire
Genre:  Epic Doom Metal
General Information
:
Year of Formation:  2005
Label:  Van Records
The German quintet
ATLANTEAN KODEX
make Epic Doom Metal with a stong 80s"trve" Heavy Metal vibe (think of bands like
MANILLA ROAD
and
CIRITH UNGOL
) and some latter-day
BATHORY
influences. They've absolutely nailed this throwback Doom/Heavy Metal sound and made an album that is really addictive: great riffs, big, powerful choruses, great songwriting, awesome performances, tasteful, lively production… the album is ambitious and well thought-out. I was not disappointed with what
ATLANTEAN KODEX
had to offer and it was always a pleasure to re-listen this record.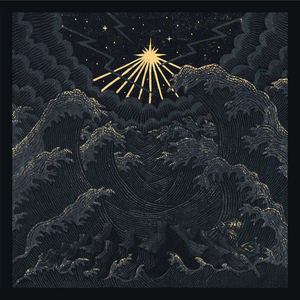 No. 9:
Band:  Ceremony of Silence
Album:  Outis
Genre:  Blackened Death Metal
General Information
:
Year of Formation:  2015
Label:  Willowtip Records
CEREMONY OF SILENCE
was formed by two seasoned musicans form the Slovak Black Metal scene and they've landed a record deal with Willowtip Records for their debut
"Oútis"
, which is no mean feat. I'm a sucker for
GORGUT
S and
DEATHSPELL OMEGA
inspired Blackened Death Metal, and this record provided my fix of this kind of music this year. The compositions are very condensed, and the whole album is an intense ride where one feels like he's being dragged to hell, but there are also soaring, majestic guitar lines that feel very uplifting.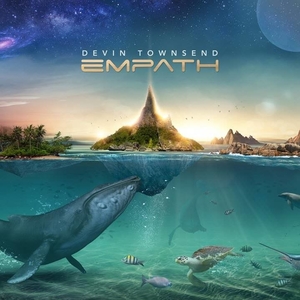 No. 8:
Band:  Devin Townsend
Album:  Empath
Genre:  Progressive Metal
General Information:
Year of Formation:  1997
Label:  Hevy Devy
The mad genius form Canada has done it again! I felt a bit indifferent to
Townsend
's output, but with this one he's hit the nail on the head. The whole album is a bewildering mix of styles which have been molded into a coherent creative vision.
"Empath
" is a very ambitious album, and it's a lot to take in in one sitting, so I haven't listened to it as some of the other albums on the list, but I'm very impressed by
Townsend
's creativity and I think this album deserves to be highlighted.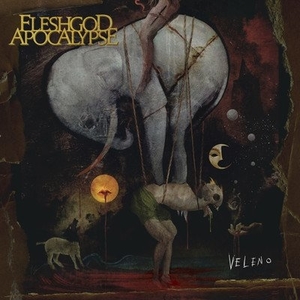 No. 7
:
Band:  Fleshgod Apocalypse
Album:  Veleno
Genre:  Symphonic/Technical Death Metal
General Information
:
Year of Formation:  2007
Label:  Nuclear Blast
I've been following this band's output since
"Labyrinth"
(and of course I've fallen in love with the Brutal Tech Death mastepiece
"Oracles"
) so I've been a fan of
FLESHGOD
for a while and it's been great to see the band grow and reaching new horizons.
"King"
has been such a well-rounded album and
"Veleno"
is on par with it, but is a bit more stylistically varied, plus it has more outstanding"hit songs". This is a band that is at the height of their creativity and I'm really looking, curious to see where the band goes from here.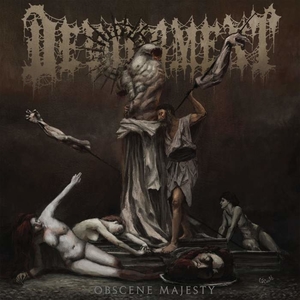 No. 6
:
Band:  Devourment
Album:  Obscene Majesty
Genre:  Death Metal
General Information:
Year of Formation:  1995
Label:  Relapse Records
This record is the definition of the word punishing. To me
DEVOURMENT
stand out among other Brutal Death bands because they manage to be ridiculously brutal and heavy, but also catchy. On
"Obscene Majesty"
the band takes their sound into a new direction while still preserving the catchiness of their older records. The songs are a bit more complex, and the record as a whole is pretty ambitious – a play time over 50 minutes is a lot considering the style of music – but it achieves what the band set out to do. The music is such a whirlwind of madness that floors you and leaves you speechless for the entirety of the whole album.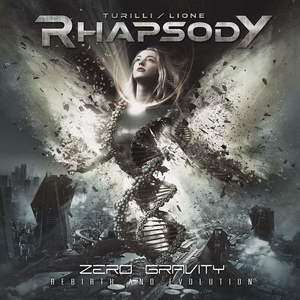 No. 5
:
Band:  Turrili/Lione Rhapsody
Album:  Zero Gravity
Genre:  Power Metal
General Information
:
Year of Formation:  2018
Label:  Nuclear Blast
I'm aware that this album may look a bit out of place on my list (it's definitely the least"cvlt" and"trve " ), but Power Metal is sort of my guilty pleasure and
TURILLI/LIONE RHAPSODY
have dropped the – IMO – best Power Metal or Power/Prog album this year.
Luca Turilli
is a musician that never stops reinventing himself and after abandoning his "cinematic Metal" project he changed his style yet again – the sound of the new record is a bit more straight-forward, but very slick and of course it has all the bombast and catchiness of a
RHAPSODY
record. It's just jaw-droppingly good and it made me admire
Turilli
even more as a musician – if that was even possible.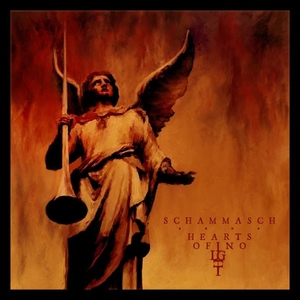 No. 4
:
Band:  Schammasch
Album:  Hearts of No Light
Genre:  Avant-Garde/Black Metal
General Information
:
Year of Formation:  2009
Label:  Prosthetic Records
I haven't paid attention to this band in the past, but I'm glad I've checked out their latest LP, because it has turned out to be my second most favorite Black Metal release this year.
SHAMMASCH
make music that is very grand and layered, it enthralls and hypnotizes the listener with its dark atmosphere.
SHAMMASCH
are not afraid to break the mold of the Black Metal genre, there are even nods to Gothic Rock or New Wave, but it's never at the expense of the coherence of their expression. This Swiss quartet surely is one of the most interesting bands that ha come out of the Black Metal scene in the recent years.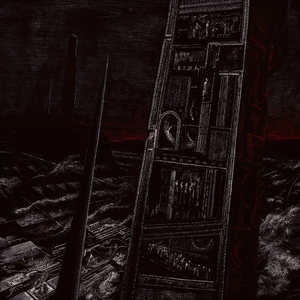 No. 3:
Band:  Deathspell Omega
Album:  The Furnaces of Palingenesia
Genre:  Black Metal
General Information:
Year of Formation:  1998
Label:  Norma Evangelion Diaboli
This band is considered as unmentionable by many publications but as a longtime fan of the band I went ahead and reviewed
"The Furnaces of Palingenesia"
for this website and was not disappointed. The band's music is a work of dissonant dark art, every note is soaked in evil. The album hypnotizes but also engages intellectually – one can dwell on the intricacies of the music and get more out of each listen. There have been quite a few Black Metal albums that I love this year, but this deserves the top spot on my list.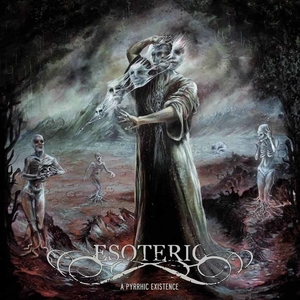 No. 2:
Band:  Esoteric
Album:  A Pyrrhic Existence
Genre:  Doom
General Information
:
Year of Formation:  1992
Label:  Season of Mist
The masters of dark, droney, psychedelic Funeral Doom return after seven years with another monster of an album and they their music is inventive and captivating as ever. It takes a lot of talent to make stretched out compositions, that move forward only with a glacial tempo but are not directionless, building up to a cathartic climax. There are moments that are truly dark, twisted and psychotic, but the record is not monotonous, on the contrary, it's a quite multifaceted album for the genre – but always offers and intense experince. The band even throws some curveballs with guitar parts that sound like a throwback to '70s Prog and Psychedelic Rock, but giving them their own twist. Another momentous release from these Death/Doom veterans.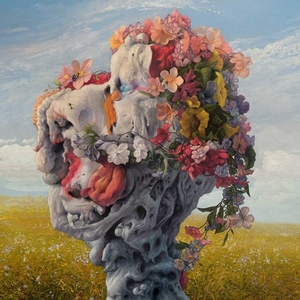 No. 1
:
Band:  Wilderun
Album:  Veil of Imagination
Genre:  Symphonic Progressive/Folk Metal
General Info
:
Year of Formation:  2008
Label:  Independent
This record is amazing from a purely"objective" standpoint, but
WILDERUN
's style is also close to my personal taste and preferences. The mix of high-minded Prog and Extreme Metal is a match made in heaven to my ears. Some of my favorite bands like
BARREN EARTH
,
VINTERSORG
,
ENSLAVED
or
BORKNAGAR
make forward-thinking music which is both heavy and melodic, so
WILDERUN
's music is right down my alley. The musicianship is through the roof here, the band's sound is huge, cinematic, and the music is powerful and emotional. This record doesn't just spark joy, it makes it gush forth, seriously.
Honorable mentions:
Sarke –"Gastwerso"
Blood Incantation –"Hidden History Of The Human Race"
Departure Chandelier –"Antichrist Rise To Power"
Eternal Storm –"Come The Tide"
Tomb Mold –"Planetary Clairvoyance"
King Apathy –"Wounds"
Cult of Luna –"A Dawn To Fear"
Mayhem –"Daemon"
Capilla Ardiente –"The Siege"
Gloryhammer - "Gloryhammer Legends from Beyond The Galactic Terrorvortex"