Added 05 January 2021, 8:37 AM
Author:
Drago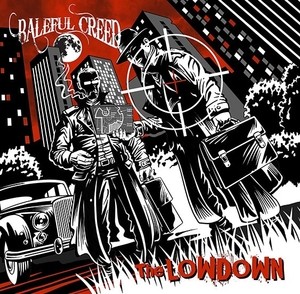 Band:  Baleful Creed
Album:  The Lowdown
Genre:  Doom/Blues
General Information
:
Year of Formation:  2009
Record Label:  BC Records
Heavy, deep, dark, Doom laden Blues from the Norn Iron lads.  Heavy on the riffs, this album came out right at the start of lockdown, the testament to it's power is I still listen to it just about every week.  Superb production give every band member their space, topped off with
Fin
's distinct vocals, give the album a polish to the DC sound.
The album marks a honing of their skills, and some diversity in the sound from their previous, excellent albums, without diluting their brand of crunchy Rock.  "
Pilot My Head
", "
Mr Grim
" and "
Southgate Of Heaven
" being particular favourites of mine, and yes that is keys you can hear on "
Southgate
"!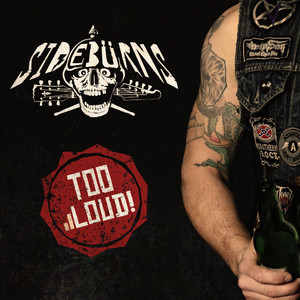 Band:  Sideburns
Album:  Too Loud!
Genre:  Hard Rock/Heavy Metal
General Information
:
Year of Formation:  2002
Record Label:  Dr. Music Records
If you like dirty, scuzzy, greasy, heavy, Bourbon soaked, biker rock and roll, in the style of
MOTORHEAD, MC5, ROSE TATTOO
, then you will love this German Trio
SIDEBüRNS.
  You get exactly what it says on the tin, loud Rock 'n fuckin' Roll to drunk to, fight to, ride to, have sex to, and repeat.  This year has needed music to remind us there is such a thing as fun amongst all the other shite.  As
Mr. Killminster
said "rock out with your cock out", and this is definitely an album to do exactly that to.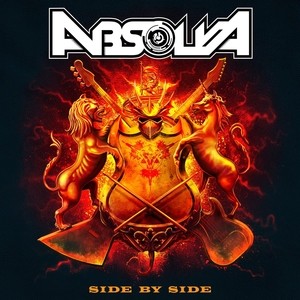 Band:  Absolva
Album:  Side by Side
Genre:  Heavy Metal
General Information
:
Year of Formation:  2012
Record Label:  Rocksector Records
One of the last and only bands I caught live this year
ABSOLVA
play a fresh modern take of British Heavy Metal.  Their sound is fast, heavy, but melodic Metal, epitomized by the twin guitar wizardry of the Appleton Brothers, and lets not forget the powerhouse backline of
Martin
and
Karl
, without whom the band would not be so full and in your face.  Their compositions are stunning enough, but the band have the balls to add covers of two of the stalwarts of Heavy Metal in "
Two Minutes To Midnight
" and "
Heaven And Hell
" as bonus tracks on the CD.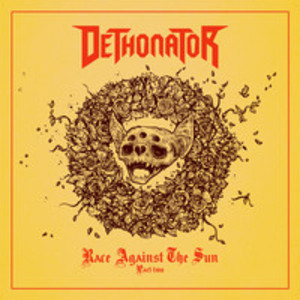 Band:  Dethonator
Album:  Race Against the Sun
Genre:  Heavy Metal
General Information
:
Year of Formation:  2009
Record Label:  Pavement Entertainment
This is as close to a faithful recreation of the source material Dracula as you can get with 40 minutes of music.  It's obvious they did their research and have an understanding of the book and managed to turn this into a Metal masterpiece, that grows with every listen.  A highly satisfying complete album.  Listen to it properly, in sequence to really get your fangs in to it.  Now I'm back off to my dirt filled coffin. Renfield! Come your master needs you!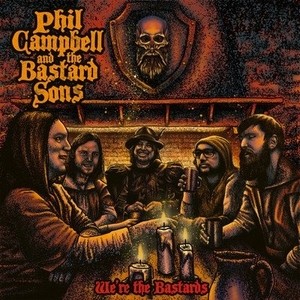 Band:  Phil Campbell and the Bastard Songs
Album:  We're the Bastards
Genre:  Heavy Metal
General Information
:
Year of Formation:  2017
Record Label:  Nuclear Blast
Second full album from
PHIL CAMPBELL AND THE BASTARD SONS
, and an album I'd been looking forward to for an age.  An album that still has their roots in
Mr. Campbell
Senior's past, but doesn't rest on that and advances their own sound, making this even more of a band record.  Full of hard rocking belters, dirty blues rockers and modern sounding metal slabs, this is far from a difficult second album.  Yes we are ALL the Bastards!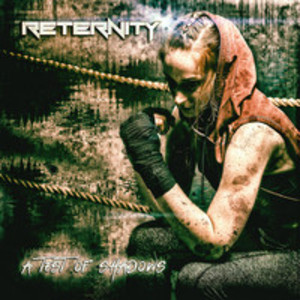 Band:  Returnity
Album:  A Test of Shadows
Genre:  Heavy Metal
General Information
:
Year of Formation:  2018
Record Label:  MDD Records
"
A Test Of Shadows
" adds to the list of class sets produced this otherwise shitty year.  An album of speed and melody, of simplicity and bombast, of economy with no song over staying its welcome, no fuss, just great Metal.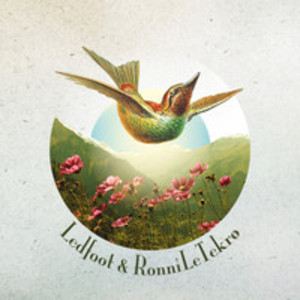 Band:  Ledfoot & Ronni Le Tekro
Album:  A Death Divine
Genre:  Gothic Blues
General Information
:
Year of Formation:
Record Label:  TBC Records
If you are looking for something a bit different in these crazy times look no further than here.  What we have on offer is a collaboration that probably should not work.  Take the axe man from rockers
TNT
and pair him with the master of "Gothic Blues", the accomplished blues man known for his unique style, heck even
BRUCE SPRINGSTEEN
has covered one of his songs.  So these gents come from related, but different worlds, to produce some of the most ethereal, listenable, thought provoking mix of acoustic driven Americana with added balls.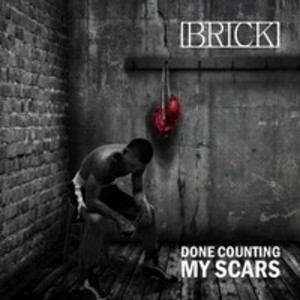 Band:  Brick
Album:  Done Counting My Scars
Genre:  Hard Rock
General Information
:
Year of Formation:  2014
Record Label:  Sliptrick Records
I can't help it! These guys tick all my rock boxes, fresh, heavy, loud, melodic, groovy, but dirty when it needs to be rockers, taking everything good from the 70's, 80's and beyond, including todays New Wave Of Classic Rockers and creating a bloody fine album.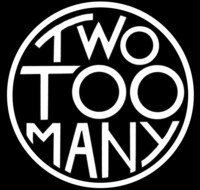 Band:  Two Too Much
Album: Two Too Many
Genre:  Rock 'n Roll
General Information
:
Year of Formation:  2015
Record Label:  Profane Records
An Englishman, a couple of Irishmen and a Canadian walk into a bar in Amsterdam.  Sounds like the start of a bad joke, but in this case it isn't. Getting together in 2015 playing CCR covers, the band evolved into their own sound of dirty Heavy Blues Rock 'n Roll, with more than a bit of Punk attitude. Rock 'n Roll like this has to be great to even be good, and this is very good indeed. I bet they are a blast live.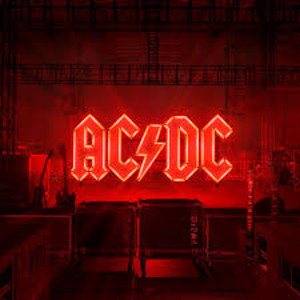 Band:  AC/DC
Album:  Power Up
Genre:  Hard Rock
General Information
:
Year of Formation:  1973
Record Label:  Columbia Records
It's
AC/DC
, 'nuff said!  If a year ever needed a record it was this one!  It isn't anything particularly new, it isn't anything different, but it is right place right time.  A big old
AC/DC
comfort blanket of Rock 'n Roll riffs wrapped around us to help us stay sane though this madness. 
Angus
,
Brian
,
Cliff
,
Phil
, and
Stevie
.  No
Malcolm
in body, but his spirit exists in each and every song, every riff.  You have to love this.  If '
DC
can produce this gem, there is hope for our future.
Honorable Mentions
:
This year might have been a shitter on many levels, but there was a surfeit of damn fine music.  This list only scratches the surface.  The following is a list of bands all of whom deserve mention, and have helped us all through this period.
OZZY OSBOURNE
,
AIRFORCE
,
BLITZ
,
RAGE
,
UNDERKING
,
BAD TOUCH
,
MASSIVE WAGGONS
,
THOSE DAMN CROWS
,
GORILLA RIOT
,
JACK J. HUTCHINSON
,
ONSLAUGHT
,
DAMN FREAKS
,
THESE WICKED RIVERS
,
LANLOK
,
ASSENBLUT
,
ZOMBIE KINGS
,
MAGNUM
, and many more.