Added 20 May 2023, 12:14 PM
Author:
Eisenwald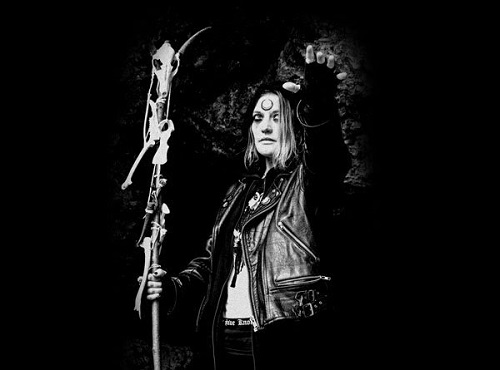 Fire and water collide again: On her latest album "Wandering Through Time", soon to be released in conspiracy with Eisenwald, Swiss sorceress ASHTAR opens up a menacing yet ethereal world of opposing forces, fans of emotional yet dirty Blackened Doom Metal should willingly enter.
ASHTAR - a duo at first – emerged on the scene in 2015 with their critically acclaimed debut album, "Ilmasaari", voted by Tom G. Warrior (Celtic Frost, Triptykon) as one of his favorite albums of the year in Deaf Forever magazine. The follow-up, "Kaikuja", released in 2020, took the project's unique blend of black and doom metal to the next level. Since then, ASHTAR has shared the stage with renowned bands such as Inter Arma, Primordial, Bell Witch, Bölzer, and Schammasch.
Now, with "Wandering Through Time", frontwoman Witch N. takes the helm as a one-woman band, pushing the limits of her creative expression to new heights. On her latest offering, she aims to express the darkness, power, and magic of most notably female forces in nature in a saturnine and poetic way. The deeply personal songs take listeners on a journey through the darkest corners of the human soul while embracing the beauty of the natural world.
They never fail to showcase Witch N.'s accomplished songwriting and her talents in delivering tortured, gritty screams as well as super-heavy, leaden guitar riffs. Consequently, she names metal masters such as Winter, Darkthrone, and Black Sabbath as her major influences. From the gloomy and depressive "Into the Gloom" to the tragic tale of the Waterman in "The Submerged Empire", each track is a cathartic work of art. The lyrics transcend metal-clichés of fantasy and lore by telling stories about personal growth, finding soulmates within a cold world, and keeping one's own inner black flame alive.
Recording and mixing of the album were handled by V. Noir at Inferno Studio in Switzerland. He also provided additional guitars and jaw harp. The album was mastered by Greg Chandler (Esoteric) at Priory Recording Studios in Birmingham, UK. The front cover photo was captured by Raphaël Wolf, while Antï Graphic laid his skilled hands on the new logo design.
Are you ready to face the dangerous beauty of a woman's burning warrior heart? Then join ASHTAR while "Wandering Through Time"! Even Blackened Doom Metal seldom gets more cathartic.
Tracklist:
1. Into the Gloom
2. The Submerged Empire
3. Deep Space and High Waters
4. Voices (Collide Again)
5. Summoning the Dryads
6. I Want to Die (Post Mortem Cover)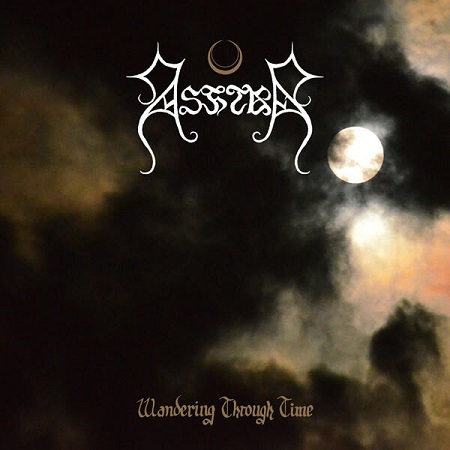 https://www.facebook.com/ashtarband/