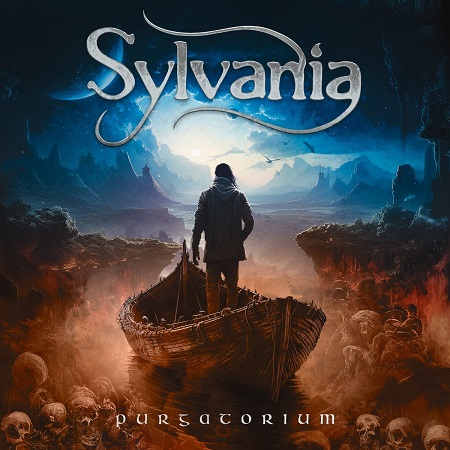 Sylvania establish themselves as an unstoppable force in symphonic and power metal, and with "Purgatorium" they will maintain and elevate their compositional identity, taking listeners on an epic journey through intricate and captivating soundscapes.
We asked Sylvania what this cover artwork designed by Joel Marco (JM Design) represents and how they would define the sound of this new album:
"Purgatorium is a conceptual album that tells us the story of a person who, after suffering an accident, is trapped in a fantastic place that acts as a limbo between life and death: a purgatory where lost souls go. In this place, that person must overcome some adventures while reviewing scenes of a whole insipid and lacking life, to determine if finally leaves the world of the living or if decides to fight and continue living".
"With "Purgatorium" the band tries to maintain and improve their compositional identity, based on the combination of careful melodic elaborations with an increasingly forceful sound and orchestrations that are strongly present. This new album will stand out for including fresher compositions with more modern symphonic metal and power metal influences that will surely please fans and newcomers alike".
Tracklist:
1. Entre la vida y la muerte
2. Purgatorium
3. El Río de los Lamentos
4. Tu calor será mi voz
5. Aunque mi alma se desgarre
6. Canto de Luna
7. Hechizo de Invierno
8. Mar de Agosto
9. Juicio de las Almas
10. Hacia la eternidad
Drums recording and production of "Purgatorium" by Facundo Novo (Novo Estudios).
Vocals, bass, guitars and orchestrations by Enrique Mompó (Fireworks Estudios).
Mixed by Alberto Tramoyeres (Sylvania) and Fernando Asensi (Fireworks Estudios) and mastered by Fernando Asensi.
With their unique combination of symphonic and power metal elements, Sylvania has managed to forge a distinctive sound that resonates with the strength and passion of the aforementioned genres.
Sylvania fans and symphonic and power metal enthusiasts should not miss this album that promises to raise the standards of the genre.
https://www.facebook.com/sylvaniametal/