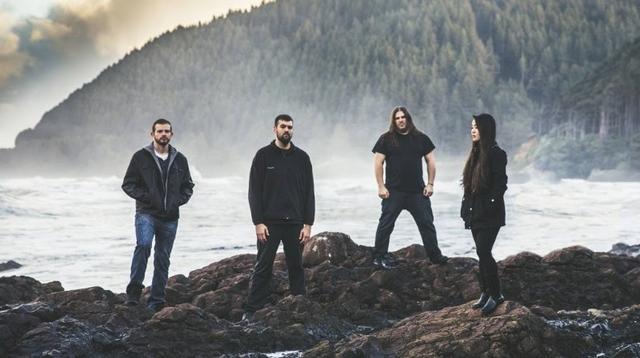 VINTERSEA
made a splash in 2018 with a series of professionally produced videos for their debut album,
The Gravity of Fall
, a spot on the SUMMER PROGNOSIS TOUR, and several high-energy concerts providing support for bands like
JINJER, NE OBLIVISCARIS,
and
SARAH LONGFIELD
. Now, they return in 2019 with a brand new video and the debut single from their upcoming album.
Mixed by GABE JOHNSTON and mastered by TROY GLESSNER of SPECTRE Mastering,
"Illuminated"
combines the beautiful melodic metal that put
VINTERSEA
on the map while pushing the envelope, including elements from jazz, progressive rock, hardcore, and orchestral styles.
The video for
"Illuminated"
will be publicly available on YouTube beginning Tuesday, June 11, at 6:00am PST.
"Illuminated"
will also be streaming on Spotify and other major streaming services beginning the same day.
Video Link for YouTube (HD):
VINTERSEA
releases
"Illuminated"
in advance of their upcoming full-length album, due in August 2019, and ahead of a major concert providing support for
JINJER
and
THE BROWNING
on the Portland Oregon stop of their summer tour on November 2nd, 2019. Tickets can be purchased by emailing vinterseaband@gmail.com.
Watch
"Illuminated"
on YouTube
Press Clippings and Reviews
"VINTERSEA is another entrant in the vibrant scene of younger melodic bands."
- Invisible Oranges
"The band puts together some truly majestic and massive soundscapes throughout the duration of The Gravity of Fall. They range from uplifting to downright haunting."
- The Circle Pit
"…has a dark, tense atmosphere throughout, with up-tempo parts that include technical flair and progressive touches and a slower, acoustic-accented segment that's sublimely spooky."
- No Clean Singing
---
Kyle Scott
---