Ho, ho ho. It's December 22, and I figured with my experience, I should expand my annual Top 10 to a Top 25. It proved to be even harder than I thought. But, these lists as as subjective as anything out there, so just enjoy it for what is is. What is best in life? To crush your enemies, to see them driven before you, and to hear the lamentations of the women.Oh, and Omnium Gatherum. Lots of Omnium Gatherum.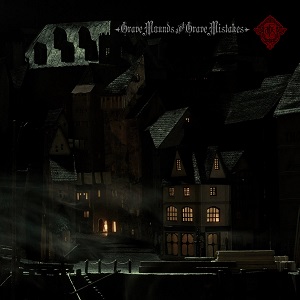 No. 25:
Band: A Forest of Stars
Album: Grave Mounds and Grave Mistakes
Genre: Black/Progressive/Psychedelic/Avant Garde
General Info:
Year of Formation: 2007
Record Label: Prophecy Productions
This seven-piece act is one of the most unique bands out there. It's Black Metal, but it's so much more. On this album, they explore depths of which few bands would, with a full-on concept album, based on the struggle against insanity in Victorian England in 1898. Each song has its unique twist of strings, piano, and over the top theatrics. It's like a play that unfolds in front of you.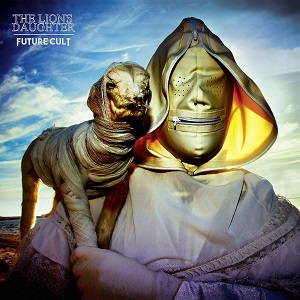 No.24:
Band: The Lion's Daughter
Album: Future Cult
Genre: Horror/Progressive/Sludge
General Info:
Year of Formation: 2007
Record Label: Season Mist
In keeping with the theme of uniqueness, comes
THE LION's DAUGHTER
out of St. Louis, Missouri. Combining old school themes with absolutely violent Sludge with a Progressive tinge, it is one of the most unique sounds you have heard. The imagery in their video shows what this band is all about, but it's all done with a melodic flair as well.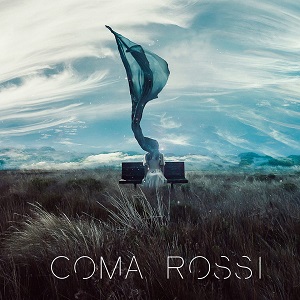 No. 23:
Band: Coma Rossi
Album: Coma Rossi
Genre: Progressive/Classical/Jazz/Ambient
General Info:
Year of Formation: 2017
Record Label: Independent
Hailing from India, few debut albums have the kind of impact that
COMA ROSSI
had on me. It's sophisticated, well-thought out, and with every note in the right place, it blends together for a smooth and reflective listening experience with memorable highs and lows, and some big impact moments that really hit you hard.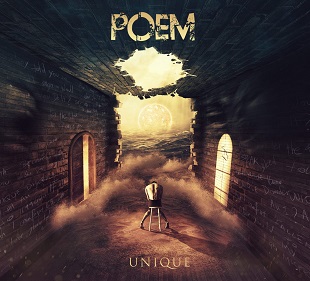 No. 22:
Band: Poem
Album: Unique
Genre: Progressive/Alternative
General Info:
Year of Formation: Unknown
Record Label: ViciSolum
POEM
is a band with members from Greece and currently located in Sweden. With
"Unique,"
they have firmly established themselves as accomplished and sophisticated songwriters with a stalwart sense of melody development that makes you ache for more. The incredibly versatile vocalist 
George Prokopiou
 might be the most dangerous singer in the genre today as well. This album is the total package folks!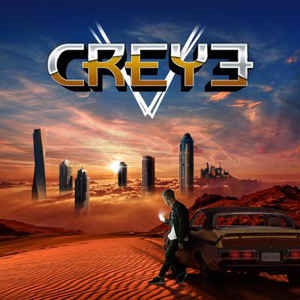 No 21:
Band: Creye
Album: Creye
Genre: AOR/PopRock/80's Retro
General Info:
Year of Formation:
Record Label: Frontiers Music
Frontiers Music has A LOT of these types of bands out there these days, but few have found the success that
CREYE
has. Focusing on hard-hitting melodies and the big chorus that harkens back to yesteryear, they have a gem of an album here that reminds me so much of the music of my youth.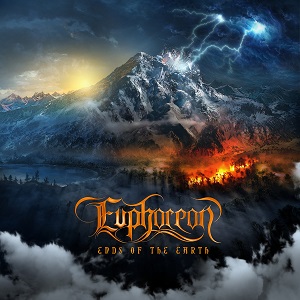 No 20:
Band: Euphoreon
Album: Ends of the Earth
Genre: Melodic/Symphonic Death Metal
General Info:
Year of Formation: 2009
Record Label: Independent
It's fairly easy to draw a comparison to the epic Finnish band
WINTERSUN
, but don't mistake
EUPHOREON
for a copycat band. Where I feel the album goes above and beyond is in the crafting and layering of melodies and in the pure and raw emotions that are so easily felt while listening. "Euphoria" is defined as "a state of intense happiness and self-confidence." That is exactly what will move you on
"Ends of the Earth."
It's graceful, courageous, resolute, dynamic, and spirited. Don't let this release pass you by.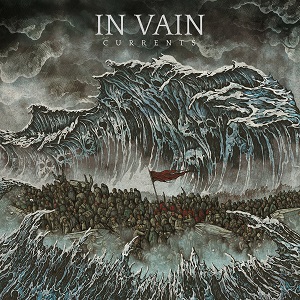 No. 19:
Band: In Vain
Album: Currents
Genre: Progressive Extreme Metal
General Info:
Year of Formation: 2003
Record Label: Indie Recordings
"Currents"
 is an affirmation of a band and album that does not live in the conventions of the musical norm, but rather burns deeply with a passion of a litany of emotions that is missing in much of the music you hear today. The veracity of their craft, combined with flawless musicianship, makes for a special listening experience.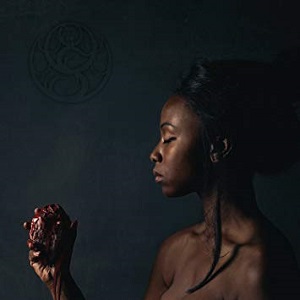 No. 18:
Band: Oceans of Slumber
Album: The Banished Heart
Genre: Progressive Metal
General Info:
Year of Formation: 2011
Record Label: Century Media
This album is a transcending journey through a blackened night that threatens no coming of the dawn. The song titles reflect themes that are tangible and tactile, combining powerful emotions and poignant moments with the heavy edge of rage and despair, in another dimension of consciousness. Yet, hope remains, even if it is so frail that speaking its name would make it vanish in front of you forever. It is both a rare and startling experience to be able to get such a deep and expansive glimpse into the personal world of the band. 
"The Banished Heart"
 is marvelous.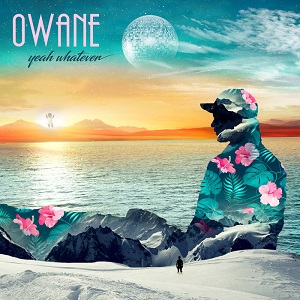 No. 17:
Band: Owane
Album; Yeah, Whatever
Genre: Experimental Fusion
General Info:
Year of Formation: 2014
Record Label: Owane Enterprises
Multi-instrumentalist
Owane
shows off his songwriting chops in this album, which runs the gamut from heavy metal to jazz to rock. Always keeping you on your toes, he dexterously shifts to and fro in a flurry of melodic offerings that will energize you as you marvel at his near flawness technique.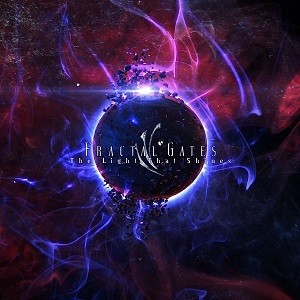 No. 16:
Band: Fractal Gates
Album: The Light that Shines
Genre: Progressive Melodic Death Metal
General Info:
Year of Formation: 2007
Record Label: Rain Without End Productions
FRACTAL GATES
 have created a tight, dazzling and memorable display of Melodic Death Metal with 
"The Light that Shines."
 A lack of clean vocals can sometimes make for a less than ideal amount of diversity in the genre, but not in this case. The commitment to the fierce Death vocals is tempered by pure beauty within subtle keyboard elements, and the sophisticated guitar work especially. Combined with the themes in the lyrics, this is an intelligent and exciting album that sticks with you. I daresay the genre is enjoying a re-birth lately, and 
FRACTAL GATES
 has to be mentioned as one of the forerunners.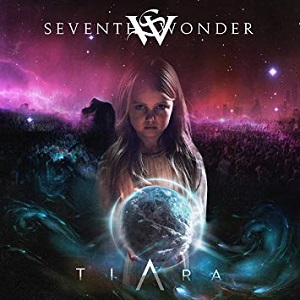 No. 15:
Band: Seventh Wonder
Album: Tiara
Genre: Progressive Metal
General Info:
Year of Formation: 2000
Record Label: Frontier Music
Eight long years was well worth the wait. They have their craft so honed now, that they can practically finish each other's sentences. The production is key here, so consummate that everything can be heard in its proper place. Every note, every key change and time change, performed so flawlessly that it is remarkable and thrilling to listen to. Yet, the pure beauty of it remains….what made you fall in love with the band in the first place.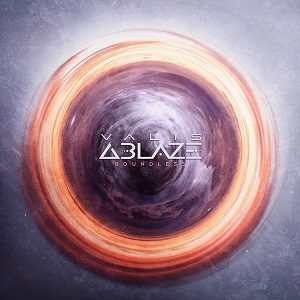 No 14:
Band: Valis Ablaze
Album: Boundless
Genre: Progressive/Alternative/Djent
General Info:
Year of Formation: 2013
Record Label: Long Branch Records
"Boundless"
 is a roller coaster ride from start to finish. It's one of those rides that occurs on a tepid summer day with a cool breeze flowing. You feel warm, but never overheated. There is high anticipation, and then rushes of adrenaline in waves that give you a heightened sense of your surroundings that move by you almost too fast to perceive. There are also moments in between when it slows enough to let you catch your breath and take in the beauty of the landscape. Few albums recently have had this level of balance.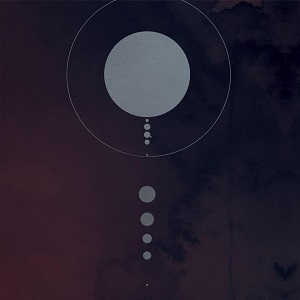 No. 13:
Band: TesseracT
Album: Sonder
Genre: Progressive Groove/Experimental
"Sonder"
 as "exploring a deep and devouring sense of insignificance." The music is very reflective of this realization. The landscapes painted on the album are lush and fertile in their despair and despondence. Subdued and solemn, it's poignant and stirring sound was moving in ways that I haven't felt on an album in a while.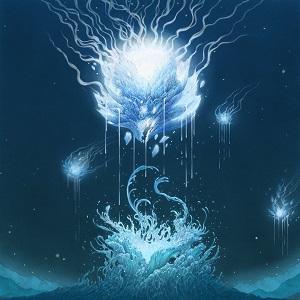 No. 12:
Band: Unreqvited
Album: Stars Wept to the Sea
Genre: Post Rock/Atmospheric Depressive Black Metal
General Info:
Year of Formation: Unknown
Record Label: Northern Silence Productions/Avant Garde Music
As this band moved through its inventory, it got further and further way from Black Metal, and more and more into breathtakingly beautiful cinematic songs that took you to a different place. It's one of the most hauntingly beautiful albums I have ever heard.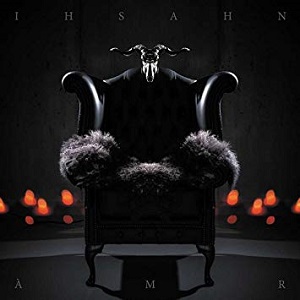 No. 11:
Band: Ihsahn
Album: 'Amr
Genre: Progressive Black Metal
General Info:
Year of Formation: 2005
Record Label: Mnemosye Productions
IHSAHN
is surely one of the best one-man Metal projects out there. The legendary composer formed probably the most influential Black Metal bands in history,
EMPEROR,
at the age of 13. On 
"Amr,"
 expect a more succinct and eclectic mix of music that really runs the gamut in an explorative method. Some might say that it lacks a core identity. But to anyone who understands 
Ihsahn's
 roots and longing to make deeply personal music, it is exactly this exploratory and at times surprising method of songwriting that makes the album as distinguished as it is.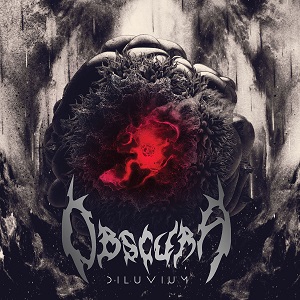 No. 10:
Band: Obscura
Album: Diluvium
Genre: Technical Progressive Death Metal
General Info:
Year of Formation: 2002
Record Label: Relapse Records
In the Metal industry, this is a fairly well known band. Whether or not you have heard them, and already have opinions on their past releases, let this album play as if you have never heard the band before. I am not saying that it is different than past works, but I just think it needs to be appreciated for its own merits and not based on what the band has done in the past. What this particular album does so well is combine the perfect and often seemingly impossible timing of Technical Metal, with all of the nuances, melody, musicianship and shifting meters of Progressive Metal, all with sublime doses of melody and one of the most diverse offering of sounds within the genre that I have heard in a while.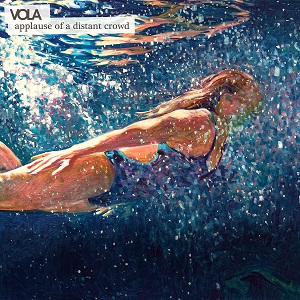 No. 9
Band: Vola
Album; Applause of a Distant Crown
Genre: Progressive/Electronic/Industrial
General Info:
Year of Formation: 2006
Record Label: Mascot
There are moments of breathtaking beauty, as high as a mountain spire piercing grey clouds and rising stalwart into the blue skies above. The more heavy and aggressive moments are somewhat gone from the last album, replaced instead with more open and airy ones that allow us to hear the vocals and textures more. They remain a very unique band, but here they have gained some accessibility here on 
"Appluse of a Distant Crowd,"
 which is never a bad thing.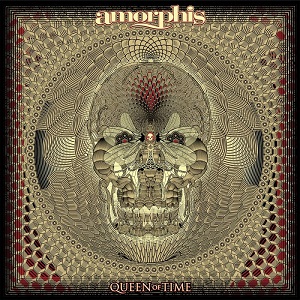 No 8:
Band: Amorphis
Album: Queen of Time
Genre: Melodic Death Metal
General Info:
Year of Formation: 1990
Record Label: Nuclear Blast
Name me a band…in any genre…who is nearly 30 years into their career and are still making relevant and ear-catching music. Que
AMORPHIS,
with
"Queen of Time,"
arguably their best work to date. You can easily identify a song with the band, yet it is still some of the best music out there. Melodic, fierce and with a big chorus, it really makes an impact.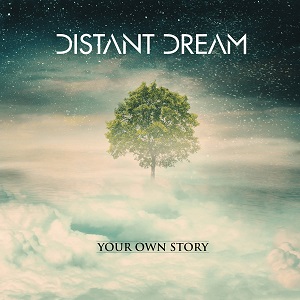 No. 7:
Band: Distant Dream
Album: Your Own Story
Genre: Post-Metal/Post-Rock/Progressive
General Info:
Year of Formation: 2017
Record Label: Independent
A one-man project formed by Polish composer
Marcin Majrowski, DISTANT DREAM
created a masterpiece of instrumental music, rich in texture and color, with vivid landscapes and dreamy, ambient passages.
"Your Own Story"
will entrap you in it's web and melt your fears and worries away.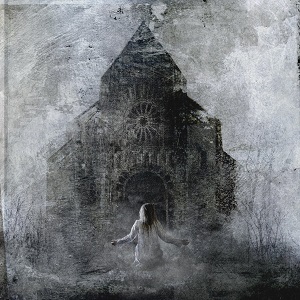 No. 6:
Band: Altars of Grief
Album: Iris
Genre: Prairie/Blackened Doom/Death Metal
General Info:
Year of Formation: 2013
Record Label: Hypnotic Dirge
A good story can be a wonderful basis for an album to build around, and that is exactly what we have here in 
ALTAR OF GRIEF's "Iris."
 What they do so well is make the connections between what is on paper to how they compose and play the songs, and to how it connects with your emotions as a living person. Deep, dark and gut-wrenching, If this album doesn't completely move you on an impassioned level, you might want to check your pulse to see if you are still breathing. Marvelous!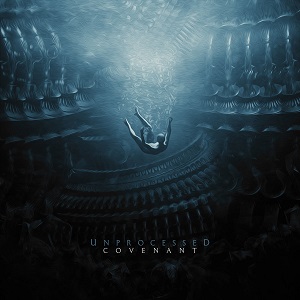 No. 5:
Band: Unprocessed
Album: Covenant
Genre: Progressive/Djent
General Info:
Year of Formation: 2013
Record Label: Long Branch Records
The album cover touches on the paradox that makes the songs as special as they really are and invokes imagery that is reflective of what you can expect to hear. A human figure is falling gently into the depths of a body of water, that, in my take, is surrounded by alien structures that have existed for thousands of years, lying dormant and undiscovered. He is not, however, descending to his death, although their imposing features and the ever-darkening waters would suggest so. Indeed, what he finds in the blackest of holes of his new existence is an unwavering light, shimmering boundlessly, protecting him from forces of gravity and defying the laws of physics. Introspective, thoughtful and cautious at times, while being merciless and savage at others, 
"Covenant"
 displays both masterful musicianship, and transcending Progressive proficiency, in a warm bed of nurturing melodies that is as beautiful as it is deadly.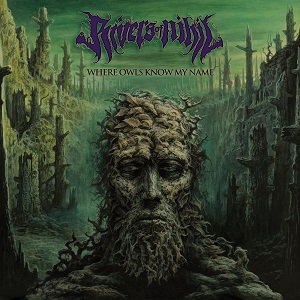 No. 4:
Band: Rivers of Nihil
Album: Where Owls Know My Name
Genre: Death Metal
General Info:
Year of Formation: 2009
Record Label: Metal Blade
RIVERS OF NIHIL
 have already established themselves as a dangerous and imaginative Progressive Death Metal band with technical mastery and a flair for the extreme. With 
"Where Owls Know My Name,"
 they have taken their craft to a place that few of their peers have been willing to negotiate. With melodies, subtleties, and rich ambiance, the album sets the bar for 2018.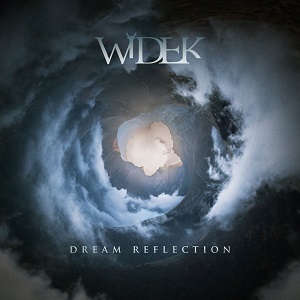 No. 3:
Band: Widek
Album: Dream Reflections
Genre: Progressive/Atmospheric/Djent/Post
General Info:
Year of Formation: 2010
Record Label: Widek Records
Every now and again, an album comes your way that leaves your breathless and just sticks to your very soul. This is what we have here with 
WIDEK's "Dream Reflection."
 The compositions are obviously written by a seasoned musician who understands the intricacies of the application of melody, the impact of how a full heavy sound can trigger the rush of endorphins, and the frail and supple beauty of more ethereal and atmospheric passages. Let the goosebumps flow on this album folks. It's an undeniable winner and one of the best albums I have heard in 2018.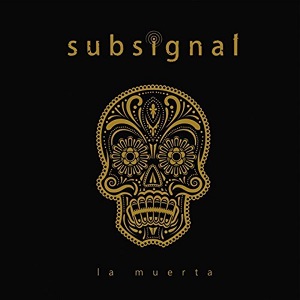 No. 2:
Band: Subsignal
Album: La Muerta
Genre: Progressive AOR
General Info:
Year of Formation: 2007
Record Label: Gentle Art of Music
Here at Metal Temple, we cover everything from Glam to Hard Rock, to AOR and the deepest and heaviest of Death Metal and Grindcore. Disclaimer: 
SUBSIGNAL's "La Muerta"
 is not a Metal album. What it is, however, is an album that you never want to end and won't soon forget. Substance. Actualization. Character. Class. Style. These are but a few words that I can share to somewhat adequately sum up this remarkable and extraordinary album. Expertly melding the shining elements of AOR with the artistry and finesse of Progressive music, it's easily accessible enough to be played on mainstream radio but would be wasted on an audience of mostly indiscerning listeners who would miss all the wonderful nuances and subtleties that it has to offer. In a veritable sea of bands in the world of Rock music today, 
SUBSIGNAL's "La Muerta"
 stands head and shoulders above with integrity, constitution, and talent.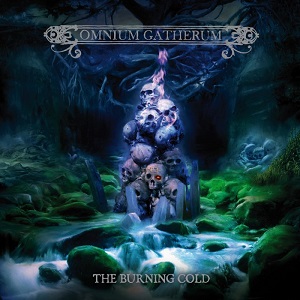 No. 1:
Band: Omnium Gatherum
Album: The Burning Cold
Genre: Melodic Death Metal
General Info:
Year of Formation: 1996
Record Label: Century Media
The fins have done it again! No Melodic Death Metal album this year hits the extremes as hard or as well as 
OMNIUM GATHERUM
 has done here with 
"The Burning Cold."
 What's perhaps most amazing is how long they have been doing this so well and how with each new album, comes renewal that nourishes the genre once again. Brutal and savage elements combine with an unabashed embracement of melody that is often all too forgotten in this style of music. The songwriting is sophisticated and intelligent, and the timing in unleashing the wondrous melodies is untouched. Graceful and opulent, this five-course meal of Metal is my "Album of the Year."