Let me preface this list with a couple of statements. First, although I reviewed over 300 albums this year, that only scratches the surface of what was released this year. Second, there were many, many good albums that were released that I just didn't have the time to listen to. For example, I heard the new 
COUNTLESS SKIES, CALIGULA'S HORSE, LUNATIC SOUL, DARK TRANQULLITY,
 and 
DISTANT DREAM
 were fantastic releases, and would have made my list, if I had the time to listen to them. Ah, the busy life of the Editor-In-Chief for a major music publication. With that being said, here are 20 albums that resonated with me this year.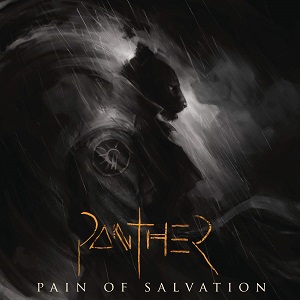 No. 20:
Band: Pain of Salvation
Album: Panther
Genre: Progressive Rock/Metal
General Information:
Year of Formation:  1991
Label: InsideOut Music
Being a life-long fan of Progressive Metal, I'm embarrassed to say that I am not very familiar with 
PAIN OF SALVATION.
 But it does help me to give an honest, objective review. I have to say, the variation here is amazing. They employ the medium of electronica mostly, but with so many more elements. You can tell this is a seasoned band from the tight execution of the instruments, yet they are still creating fresh and unique music after nearly thirty years together. There are pure moments of raw beauty, and moments of darkness and anguish. This album really has it all.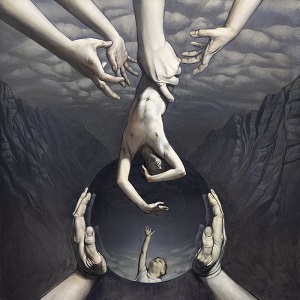 No. 19:
Band: Rannoch
Album: Reflections upon Darkness
Genre: Progressive Death Metal
General Information:
Year of Formation:  2004
Label: Independent
The closest band to compare them to is 
IHSAHN,
 but even that is not a fair comparison. 
"Reflections upon Darkness"
 is a very fitting album title, because that is what you get through every track. Layers of darkness are thick and gooey, almost as if you are drowning slowly in quicksand. The vocals and instruments play in such a tight synergy that it is impossible to pick apart. When then are on full display, the level elevated to the point that you almost need an immediate escape from, save you might be permanently be sucked into their world, never to escape. I have heard many, many bad bands who are signed to major labels, and yet 
RANNOCH
 cannot get signed?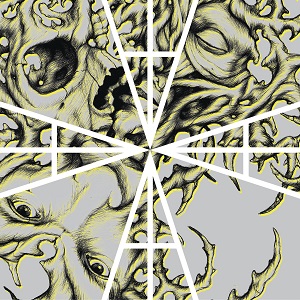 No. 18:
Band: IA
Album: Initiation
Genre: Progressive Metal
General Information:
Year of Formation:  2019
Label: Independent
The ability to be both alive and dead is reflected strongly here. Once this album gets a hold of you, the grip tightens around your neck. It really mingles several different sub genres of metal into a cohesive vision of "whatever comes just be ready for it." I was taken on a roller coaster ride through the stars that I did not want to get off of. The description of the band was spot on. This album was a spiritual experience that was completely unique and something that I have never heard before. Someone sign this band now, please!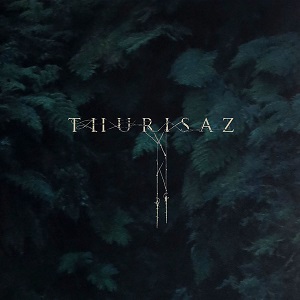 No. 17:
Band: Thurisaz
Album: Re-Initiation
Genre: Atmospheric Black/Death Metal
General Information:
Year of Formation:  1997
Label: Independent:
For being around since 1997, I am impressed with the band's ability to keep their music fresh. One could imagine them hanging on to a certain sound of their early years, but instead they move to expand their sound with different techniques and elements, bringing in Doom, symphony, and melody to the table to really allow the album to stand out. Some of the songs are heavy and aggressive, while others are more gentle and ambient. I love the diversity here, and haven't heard this pretty of a Black Metal album yet this year. This album really has it all, and you will become lost in the world of 
THURISAZ's "Re-Incentive."
No. 16:
Band: Tiberius
Album: A Peaceful Annihilation
Genre: Progressive Metal
General Information:
Year of Formation:  Unknown
Label: Independent:
These guys have some serious chops, and a wonderful singer in 
Grant Barclay.
 They have all the elements you want in a Progressive Metal band and are sure to take the genre by storm with this release. Their musicianship is impeccable, as is their sense of timing and crescendos. The melodies flow like a stiff breeze on a warm spring day, and envelope you completely. This is surely a contender for album of the year for me, which begs the question, when is someone going to sign them? Well done, mates!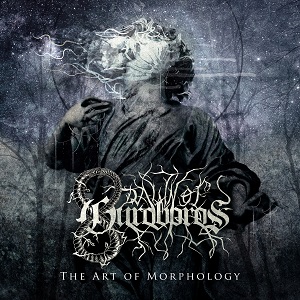 No. 15:
Band: Dawn of Ouroboros
Album: The Art of Morphology
Genre: Progressive Post-Black/Death Metal
General Information:
Year of Formation: 2018
Label: Independent: Rain Without End
I marvel at what the group was able to create here…their own genre of music, period. I have yet to hear anything like it. They seamlessly blend together elements of Black Metal, Progressive Metal, and Post-Metal into the album, and if there is a better, more versatile singer out there than 
Chelsea Murray,
 I'm not aware of one. Her harsh vocals are absolutely raging, and her clean vocals are very alluring. The melodies are also there, just waiting for you to grab them. This is an early contender for album of the year for sure.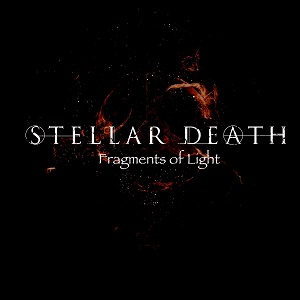 No. 14:
Band: Stellar Death
Album: Fragments of Light
Genre: Dark Ambient Post/Space Metal
General Information:
Year of Formation: 2018
Label: Independent: Independent
This album is fantastic. The textures they were able create here are masterful. You feel like you got sucked into a wyrmhole and whisked away to a distant point in the universe, if only for a while. The colors you see and the things that you hear cannot be described in words alone. Tempered with some beautiful tones at times, and harder, more darker tones at other times, this was a ride though the heavens that I won't soon forget.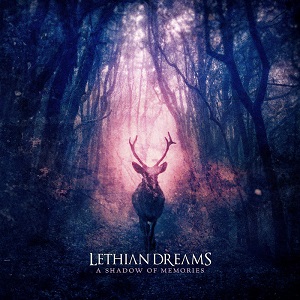 No. 13:
Band: Lethian Dreams
Album: A Shadow of Memories
Genre: Ethereal Doom Metal
General Information:
Year of Formation: 2002
Label: Orcynia Records
If the world is ever coming to an end, I want this album to ring out across the lands. They have created a world where you can enter and lose yourself in their dejected beauty, that you will never be able to come back out of again. Enter at your own risk.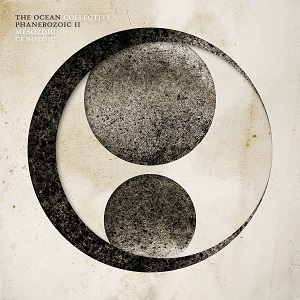 No. 12:
Band: The Ocean Collective
Album: Phanerozoic II: Mesozoic/Cenozoic
Genre: Progressive/Atmospheric Sludge Metal/Post-Hardcore
General Information:
Year of Formation: 2000
Label: Metal Blade Records
This album left quite an impression on me. Dark and angry at times, and light and almost playful at other times, it's the transitions that are the key to making these two competing elements work as well as they do. I've heard a lot of Metal lately in this style where they did not handle the transitions well. It's obvious that this band are veteran musicians, because they are able to turn it up or dial is back at just the right time. The atmospheres created are wonderful as well.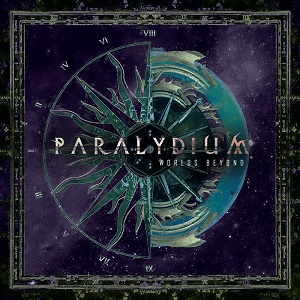 No. 11:
Band: Paralydium
Album: Worlds Beyond
Genre: Progressive Metal
General Information:
Year of Formation: 2015
Label: Frontiers Music
"Worlds Beyond"
 from 
PARADYLIUM
 is a near-perfect album, filled with dexterous instrumental passages, a perfect balance between each instruments, and the truly exceptional vocals of 
Mikael Sehlin.
 With under 3,000 FB likes, it's a band that not a lot of people are aware of, apparently. But this is the album that will break them out to the world and show what a force they truly are. With the cast firmly in place, this is the kind of album that will fill you with energy, and makes you want to out and conquer the world. It's time to talk about 
PARADYLIUM
 with the giants of Progressive Metal.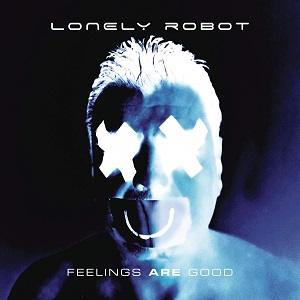 No. 10:
Band: Lonely Robot
Album: Feelings are Good
Genre: Progressive Rock
General Information:
Year of Formation: Unknown
Label: InsideOut Music
Feelings are good sums up 
"Feelings are Good"
 quite well. 
John
 takes every inch of his souls and pours it into his compositions. They are sweet, tender, charming and catchy. The album will bleed you dry, tear you to pieces, and then slowly put you back together again, coming out just a bit on a better side than before you heard it. This is quality songwriting, and attention to details. The album is exactly as 
John
 described it above, a personal collection of his experiences and narratives, and I am sure glad that he shared them with us here.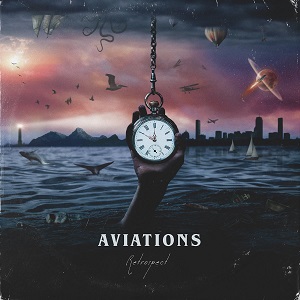 No. 9:
Band: Aviations
Album: Retrospect
Genre: Progressive Metal
General Information:
Year of Formation: 2012
Label: Independent
Berkeley School of Music, you say? Well, it obvious because the band has immense talent…every member contributes evenly but they do so in a way that keeps the melodies and songwriting at the forefront of the music. It's so damn pretty as well. They pack in a lifetime of various elements into their songs…there are so many different passages but they all somehow fit easily together, like the pieces of a puzzle. Move over 
DREAM THEATER
 and 
HAKEN
 and allow 
AVIATIONS
 their place in the Progressive Metal world. Though only a short EP, it sure made an impact on me.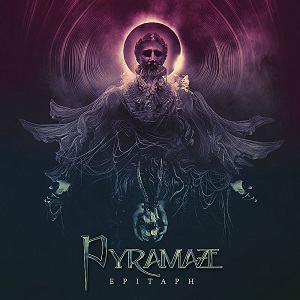 No. 8:
Band: Pyramaze
Album: Epitaph
Genre: Progressive Metal
General Information:
Year of Formation: 2001
Label: AFM Records
What strikes me most about 
"Epitaph"
 is just how well it's constructed. I would imagine that the band members are inside reach other's heads, knowing just where to go next. Every note and every passage is so well thought out, and each member contributes equally. This is the mark of a seasoned band that exudes energy and passion in their music. This album has it all…catchy, monstrous melodies, dazzling displays of musicianship, and ominous conclusions.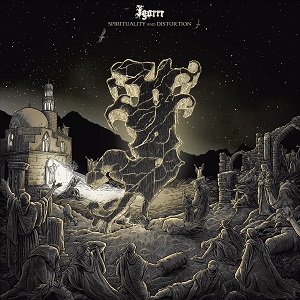 No. 7:
Band: Igorrr
Album: Spirituality and Distortion
Genre: Progressive Black/Death Metal
General Information:
Year of Formation: Unknown
Label: Metal Blade Records
If you're familiar with 
IGORRR,
 you will know what to expect…the unexpected. If you are not familiar with the band, become familiar now. What they have accomplished on this album is nothing short of perfection. Like 
IHSAHN,
 but even with more personality (if you can imagine that), 
"Spirituality and Distortion"
 has a myriad of different instruments used, methods gained, and meters realized that any other album I have ever heard before. I'm sure the band is used to being described as "unique," but that is precisely what they are, and he has reached new heights on this album. The bass and drum work is beyond amazing and has to be mentioned. The sky….no, the heavens beyond is the clearly the limit for this band.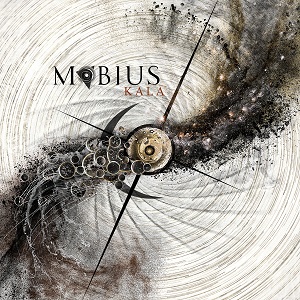 No. 6:
Band: Mobius
Album: Kala
Genre: Progressive Metal
General Information:
Year of Formation: 2012
Label: Independent
This was a pretty amazing album from start to finish, and something very original to boot. The Progressive elements are quite strong, and each member is very skilled at their respective instrument. 
Heli's
 voice is very unique. She keeps the vocals subdued most times but when she unleashes it, it's like a coiled snake going for the kill. The synergy of the band is perhaps what makes the album as good as it is. There is a myriad of different elements that contribute to the sound, but are combined flawlessly into compositions that are elaborate yet accessible, all the while these Middle Easter/Indian influences can be heard in the background. This is one of the best Progressive albums I have heard this year so far.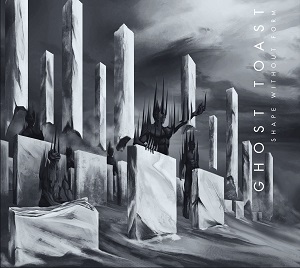 No. 5:
Band: Ghost Toast
Album: Shape without Form
Genre: Experimental/Instrumental Progressive Rock
General Information:
Year of Formation: Unknown
Label: Inverse Records
They are masterful songwriters and their ability to gain nuance from every note is impressive. The sheer diversity of sounds presented is astonishing as well. They play with melodies like the creator plays with the universe. The band exhibits such precision in a genre that demands no mistakes, and the band makes absolutely none. They also play like they have been together for many years as a foursome. This is exceptional Instrumental music that leaves no stone un-turned.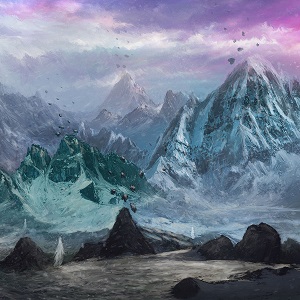 No. 4:
Band: Unreqvited
Album: Empathica
Genre: Atmospheric Black/Gaze Metal
General Information:
Year of Formation: Unknown
Label: Northern Silence Productions
The composer here who shall remain anonymous raises the roof here with 
"Empathica"
 to impossible heights. He is very structured in the way he composes the music but that is nearly preposterous when you consider the amount of layers he uses along with the sheer number of different instruments. Gorgeous melodies abound…to the point that is nearly overwhelms you. I haven't been moved by an album like this so far in 2020, and at nearly half-way through the year it has to be mentioned as a contender for "album of the year."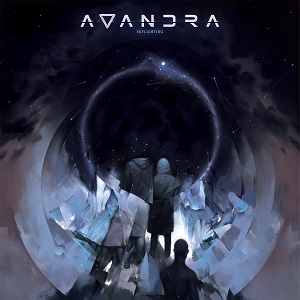 No. 3:
Band: Avandra
Album: Skylightning
Genre: Progressive Rock/Metal
General Information:
Year of Formation: 2016
Label: Layered Reality Productions
AVANDRA
 have done it again, proving that you don't have to play Progressive Metal with overly technical elements…just let it breathe, and that's what they have done here. Great music should make you feel warm, and alive, and that's exactly how I feel after listening to 
"Skylighting."
 There are many different paths that Progressive Metal can take, and 
AVANDRA
 have trail-blazed their own path, not following anyone's lead. The end result is seven breath-taking tracks of sublime beauty that will run you through a bevy of emotions, and the key to making it all work are the various textures they display, their attention to the songwriting, and the vocal work of 
Christian Ayala
.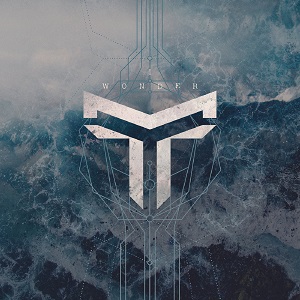 No. 2:
Band: Teramaze
Album: I Wonder
Genre: Progressive Rock/Metal
General Information:
Year of Formation: 1993
Label: Wells Music
In my experience, it's rare that an album can make such an emotional impact on me. But that is exactly what 
TERAMAZE
 have done here with 
"I Wonder."
 It's so pretty, that it makes my heart ache. 
"Run," "Sleeping Man,"
 and 
"I Wonder"
 perhaps had the greatest effect on me. But each track left a mark in one way or another. Unabashedly and unashamedly beautiful both lyrically and musically, the key is the method in which they combine powerful and commanding sounds with moments of breathtaking wonder. This was one of the most moving albums I have heard in some time.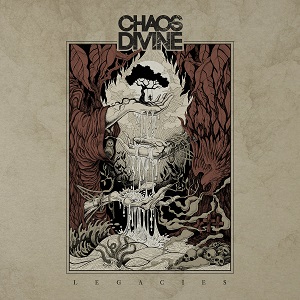 No. 1:
Band: Chaos Divine
Album: Legacies
Genre: Progressive Metal
General Information:
Year of Formation: 2005
Label: Independent
What an absolutely fantastic album this was, and it was well worth the wait. 
CHAOS DIVINE
 has left no doubt now that they need to be mentioned alongside the giants of the genre of Progressive music. You will find tender and melodic moments, and angry and harsh moments, sometimes within one song. But perhaps the most striking feature on the album are the vocal harmonies
.
 They bring so much emotion to the music in both the harsh but especially the clean vocals. The harmonies create these big layers, and the music makes for electrifying textures where you feel like your very soul is filled with wondrous joy that will carry you to the end of your days.