2018 might have sucked a bit for the metal community because of too many deaths including the legendary PANTERA and HELLYEAH drummer Vinnie Paul. Despite that, this year still prove that it's not that bad after all. Too many iconic albums were released including glorious comebacks and emphatic debuts. This list will tackle the top ten albums (including rock and metal) of 2018.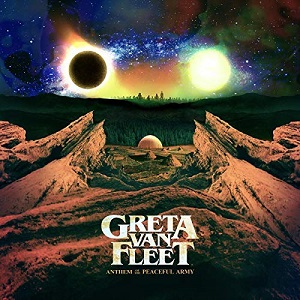 No. 10:

Artist: Greta van Fleet
Album: Anthem of the Peaceful Army
Genre: Rock

General Info:

Year of Formation: 2012
Label: Republic Records

Almost everybody claims that "rock is dead" probably because the most of the new generation prefer rap and pop over rock. Greta Van Fleet proves the speculation wrong. Although most of the members are on their early 20's, they play the kind of music that was never heard since the glorious era of the 70's and the 80's. When saying that, I'm talking here about the groovy rock tunes that you can dance or loose your mind to, plus a fairly excellent high vocals. The comparison between them and Led Zeppelin is completely just, and that's another reason why they broke out big this year.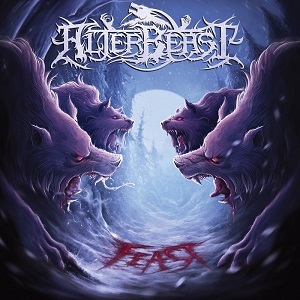 No. 9:

Artist: Alterbeast
Album: Feast
Genre: Technical Death Metal

General Info:

Year of Formation: 2013
Label: Unique Leader Records

American Technical Death Metal band Alterbeast unleashes forth the beast with this offering "Feast". Four years after their well-received debut "Immortal", they summoned another sonic assault in "Feast" that has a thick bunch of hyper barreling drums and crazy guitar licks. Everything in the record is all about destruction executed with sophistication.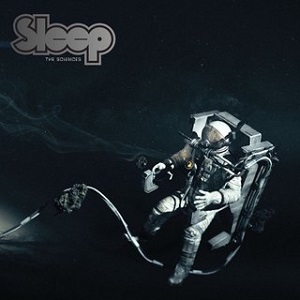 No. 8:

Artist: Sleep
Album: The Sciences
Genre: Doom/Stoner Metal

General Info:

Year of Formation: 1990
Label: Third Man Records

In a world without Black Sabbath and a troubled Saint Vitus, one can easily assume that Doom/Stoner metal is nearing its twilight. Fortunately enough for us, Sleep returns from 20 years of silence and comes in with a blast. Their sound is still anchored to the classic Iommic sound – and of course, they used it in a fresh and modern approach. It's a collection of mesmerizing stoner music (released on 4/20 by the way) with lots of bluesy and groovy tunes. The album could easily be placed among the greatest comebacks of all time.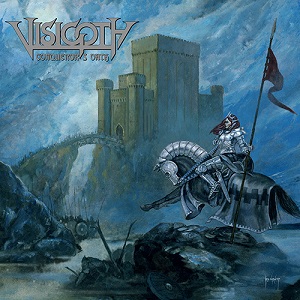 No. 7:

Artist: Visigoth
Album: The Conqueror's Oath
Genre: Heavy Metal

General Info:

Year of Formation: 2010
Label: Metal Blade Records


Visigoth's "The Conqueror's Oath" is another record on a crusade to bring back the good ol' days when the heavy metal subgenre rules them all. Borrowing influences from Manilla Road, Iron Maiden and Judas Priest, "The Conqueror's Oath" makes a stellar heavy metal collection. The album features a lot of guitar duels and a drumming perfection with themes of heroism. Their 2015 release "The Revenant King" is already a huge first step, and this album only promises to further push their reputation into the big stage.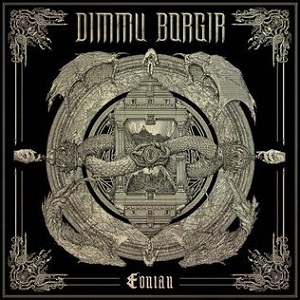 No. 6:
Artist: Dimmu Borgir
Album: Eonian
Genre: Symphonic Black Metal
General Info:
Year of Formation: 1993
Label: Nuclear Blast
Norwegian symphonic black metal veterans
Dimmu Borgir
hit the rock bottom hard with their 2010 release
"Abrahadabra"
. Eight years later, they made a surprise announcement about a new album called
"Eonian"
– which somehow describes the time it took for them to release a fresh record. The album did not disappoint though, and made a strong return – even forging a brand new anthem in
"Interdimensional Summit"
. Combining the sound of old school
Dimmu Borgir
and experimenting on new elements,
"Eonian"
made a promising result and a big statement that they have finally risen back after the 2010 slump.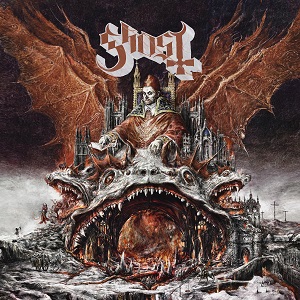 No. 5:

Artist: Ghost
Album: Prequelle
Genre: Rock

General Info:

Year of Formation: 2006
Label: Loma Vista Recordings

Tobias Forge & co. a.k.a.  Ghost has been the most consistently rising band of the 2010's releasing monumental albums that tops its predecessor. Although they are always downvoted due to the difference in how they look and how they sound, Ghost makes excellent rock – even winning a Grammy with their 2015 song "Cirice". And as they progress, each of their songs get catchier and catchier. "Prequelle" brings just that – catchy rock tunes, dark anthems to make you dance in the wake of death, and elegant instrumentals. Some songs that appeared in the album are actually among the best songs they have written, including "Rats", "Dance Macabre" and the ballady "Life Eternal".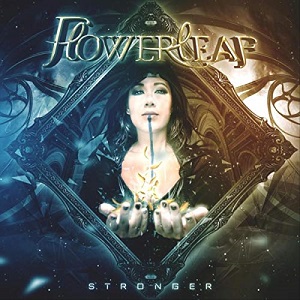 No. 4:

Artist: FlowerLeaf
Album: Stronger
Genre: Symphonic Power Metal

General Info:

Year of Formation: 2017
Label: Independent

Surprise! You probably never heard about them. But you should! This symphonic power metal duo hails from Brazil, and "Stronger" is their debut effort. Why is their album ranked so high up? Well, they executed and played their album as if it was their 20th album – you know, with all the maturity and experience. The songs are filled with magic and epicness fueled by catchy riffs and anthemic tunes. Plus, the songs got amazing backstories in them hence creating a more personal appeal to the listeners. Also, their vocalist is a very stellar one, flawlessly soaring through high notes and swinging through extravagant melodies.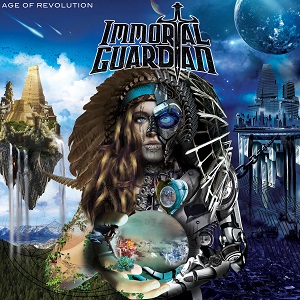 No. 3:

Artist: Immortal Guardian
Album: Age of Revolution
Genre: Progressive Power Metal

General Info:

Year of Formation: 2008
Label: M-Theory Audio

Surprise again – another band you don't know! Immortal Guardian is an American progressive power metal outfit. You can say that good power metal only comes from Europe and South America, but Immortal Guardian says enough for that. Their debut album "Age of Revolution" is stronger than solid. The musicality is highly complex and technical that features different colors from several musical styles completely different from each other. Main suspects to this supremacy is their shreddy guitars and bipolar vocals that can do both harsh growls and soaring high notes. The insertion of jazz elements added more to the complexity of their overall aggressive sound. To make a special mention, there was this song called "Never to Return" which is primarily a high-octane and aggressive song with lots of guitar and keys shreds (done by one player and one player alone!) which also shares elements of jazz and classical music. And to a surprise, it has a saxophone solo outro that complements perfectly well with their core sound.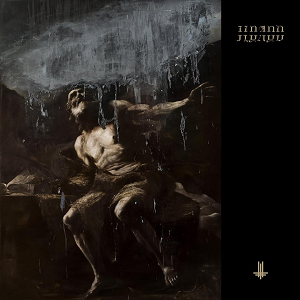 No. 2:

Artist: Behemoth
Album: I Loved You at Your Darkest
Genre: Death Metal

General Info:

Year of Formation: 1991
Label: Metal Blade Records

Back in 2014, Behemoth released one of the greatest blackened death metal albums of all time, "The Satanist". Four years after the release of the said masterpiece, Behemoth comes back in a relatively different form with the album "I Loved You at Your Darkest". Unlike the previous release, ILYAYD contains more rock elements than actual black metal elements. However, despite walking on a different path, there's one thing Behemoth has never lost – blasphemy. The figures and lyrics are still on their darkest form, and the legitimate touch of occultism is still strong proving that Nergal has no plans of slowing down on his attacks on Christianity. Also, his vocal performance on the album is on top form and you can say that it's his best vocal performance since "Demigod".


 
No. 1:
Artist: Chthonic
Album: Battlefields of Asura
Genre: Symphonic Black Metal
General Info:
Year of Formation: 1995
Label: Prosthetic Records
Taiwanese metal veterans
Chthonic
released this gem after five years of silence. Many speculations spread across the internet that they might not be able to record and release a new material as long as their vocalist Freddy Lim is a parliament member, and they prove that wrong. The band wrote and recorded all the songs in between the very brief breaks in Freddy's job and somehow pulled off an epic album in
"Battlefields of Asura".
The songs are primarily about Asian mythology and the never ending revolution of the people in search for freedom and equality. And the musicality? Simply big. They did it in a very melodic yet aggressive manner with the guitars and keys playing the roles of primary suspects. The thick layer of orchestrals put on the touch of elegance above the unforgiving fast-paced aggressive songs. Surprise additions include guest vocalists
Randy Blythe
(Lamb of God) and
Denise Ho.