The Brilliant Epics: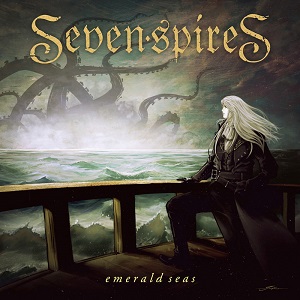 Band
: Seven Spires
Album
: Emerald Seas
Genre
: Symphonic Metal
General Information:Year Of Formation
: 2013
Label
: Frontiers Music srl
A saga that works just as well taken metaphorically as it does literally, the Boston symphonic metal band has virtuosity to spare, not just musically (performance and arranging) but in their cohesive, emotional songwriting – and their superlative technical talent never gets in the way of the song (the mind-blowing first single,
"Succumb,"
is just one of many outstanding examples of their innate balance). The characterization of the hero is well developed and delicately drawn – we see all their anxieties and self-doubt in full relief.
Adrienne Cowan
is one of the best voices in modern metal, having clean and guttural singing styles firmly at her command. A sophomore effort that matches and surpasses its predecessor.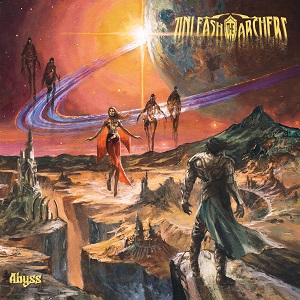 Band
: Unleash the Archers
Album
: Abyss
Genre
: Power Metal
General Information:Year of Formation
: 2007
Label:
Napalm Records
Another sequel, this to 2017's
"Apex,"
that hones and focuses the storyline (so expansive in its predecessor) in order to bring it to an effective close. The tracks are shorter, more dynamic, sweeping the tale of the dreaded Matriarch and the heroic Immortal to a satisfyingly open-ended ending. Like
Seven Spires
, Vancouver's UTA only improves with each outing and there are so many gorgeous tracks here that merit listen after listen –
"Legacy," "Faster Than Light,"
and the central pivotal climax,
"The Wind That Shapes The Land."
Singer
Brittney Slayes
and her top-notch bandmates are a seamless songwriting unit that allows each member room to shine.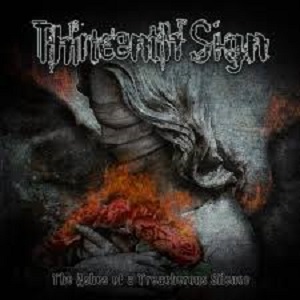 Band:
Thirteenth Sign
Album:
The Ashes of a Treacherous Silence
Genre
: Melodic Death/Thrash Metal
General Information:

Year of Formation:
2005
Label:
Independent
A concept album, too, but a deeply unsettling and disturbing one. Drummer
Lloyd Stringer
told me in an email that it's the horrific tale of Fred and Rose West, an English couple who, over a period of years, tortured and murdered young girls and buried them in and around their home. But rather than sensationalizing and detailing the gruesome deeds, the Nottingham band wisely focused on the psychological aspect of the pair – what might have made them the twisted souls they became – and in doing so, crafted a work that's even more chilling. Their eye for detail, their impressive vocabulary, and most of all, their skill at pacing the action (going from each person's childhood and background, to their eventual meeting, to the murders, the trial, and the aftermath) is as good as the best true-crime novel. A stellar accomplishment.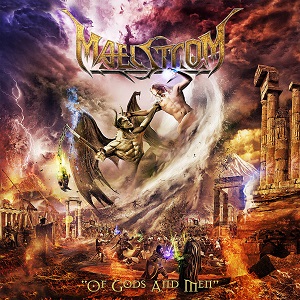 Band:
Maelstrom
Album:
Of Gods and Men
Genre:
Progressive Thrash/Power Metal
General Information:Year Of Formation:
1998
Label:
Independent
The astonishing result of three decades of work by singer
Gary Vosganian
and hyper-versatile guitarist Joey Lodes, this tale of a child created by an evil deity to ultimately destroy both his creator and a corresponding benevolent deity draws from, among other sources, the Bible and freemasonry (
Gary
later told me he is a master Mason). The New York-based duo brings neoclassical and prog elements into their metal, blending everything with supreme confidence. This is a masterclass in songwriting continuity, both musically and in the storytelling, ultimately concluding, once the central characters are dealt with, that divinity lies within each one of us. A life's work that should not be missed.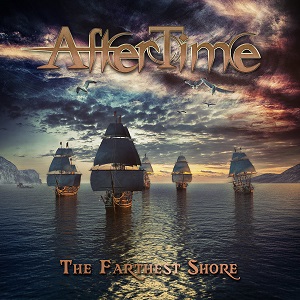 Band:
AfterTime
Album:
The Farthest Shore
Genre:
Symphonic Metal
General Information:Year Of Formation:
2011
Label:
Independent
Also focusing on the sea in a literal and metaphorical way, the Minneapolis band created a lush, beautifully orchestrated soundscape and compelling, nicely ambiguous story about what voyaging to new lands does for the spirit and for the species. Starting as strongly (
"Battle Of The Sea"
) as it ends (the ambitious three-part finale that is the title track) and with a host of atmospheric tracks throughout –
"Planetary Eyes,"
the idyllic interlude ballad
"Sanctuary,"
and the lilting
"A Journey Itself" – AfterTime
establishes itself as an American band who knows its way around the genre as well as anyone else.
The Usual Suspects: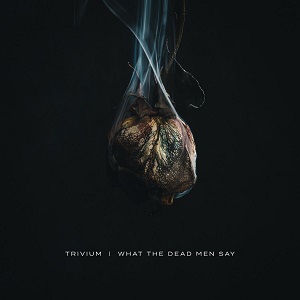 Band:
Trivium
Album:
What The Dead Men Say
Genre:
 Metalcore/Thrash
General Information:

Year Of Formation:
1999
Label:
Roadrunner Records
This is likely on many lists this year and rightly so – this is a major band who continues to solidify their reputation with each effort and
"What The Dead Men Say" i
s expectedly stunning. Complex, longer songs like the title track,
"Catastrophist,"
and
"Bending The Arc To Fear"
exist at peace with shorter, more accessible ones like "
Scattering The Ashes"
and
"The Ones We Leave Behind"
with neither taking away from the other – each serving to showcase their versatility and comfort with both giving to listeners and withholding from them.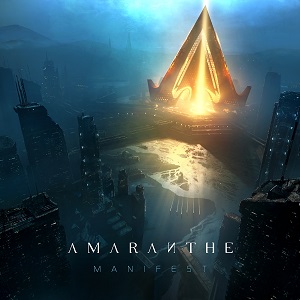 Band:
Amaranthe
Album:
Manifest
Genre:
Power/Dance/Melodic Metal
General Information:Year Of Formation:
2008
Label:
Nuclear Blast
Just when you think the Swedish band has hit their peak, like they did with 2018's
"Helix,"
they go one better, as they do here. The masters of three-minute, super catchy, super memorable songs with a pop sensibility but a heavy heart (and a critical, thoughtful worldview), have really gotten it down to a science on this one. The lead singer tradeoffs (between
Elize Ryd, Nils Molin,
and hyperspeed growler
Henrik Englund Wilhelmsson)
are seamless and allow each to shine equally, but it's the eminently listenable songs that do the trick – from
"Fearless"
to the pandemic-suitable "
Viral"
to the soul-stirring
"Strong"
(which adds the inspired vocal of
BATTLE BEAST's Noora Louhimo
) to the nuclear blast that is "Boom!" to the warning of environmental collapse in "Do Or Die," this is their best to date.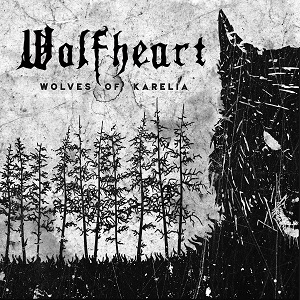 Band:
Wolfheart
Album:
Wolves of Karelia
Genre:
Melodic Death Metal
General Information:

Year Of Formation:
2013
Label:
Napalm Records
A loose concept album, about the Winter War of 1939-40, and based on interviews frontman
Tuomas Saukkonen
did with veterans of that conflict, this is a moving, mature, and often angry look at the futility of war and the ultimate triumph of nature. He perfectly paces the album's music as battle would go, the ebbs and flows, the blastbeats and piano interludes, to effectively underscore the lyrical action. He is a thoughtful, rational historian, speaking of death (
"Reaper"
) and pivotal points in the fight (
"Born From Fire"
) but never forgetting the grief of those left behind ("
Ashes"
), and that's what gives this album such innate humanity.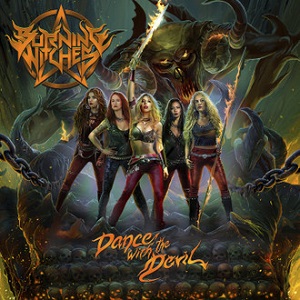 Band:
Burning Witches
Album:
Dance With the Devil
Genre
: Heavy/Power Metal
General Information:Year Of Formation:
2015
Label:
Nuclear Blast
It's never calm in the
WITCHES'
camp – this being the first album with new singer
Laura Guldemond
(and guitarist
Sonia Nusselder
left to be replaced by
Larissa Ernst
) – but for some reason, upheaval never gets in their way when it comes to doing a solid album.
"Dance"
is a bit of a letdown from 2018's
"Hexenhammer"
in that it lacks that album's wry humor, but it's still loaded with the high-quality material for which they've now become known – straight-ahead metal bangers (
"Wings of Steel," "The Sisters of Fate"
), never-sappy quasi-ballads (
"Black Magic"
) pointedly feminist anthems (
"Three Fold Return"
), and a cover song to close (this time a brilliant take on
MANOWAR's "Battle Hymn"
). The follow-up EP
"The Circle Of Five"
was a tide-us-over until their next full-length with
Larissa
– stay tuned.
Wonderful Surprises from Around the World: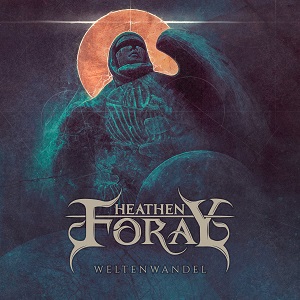 Band:
Heathen Foray (Austria)
Album:
Weltenwandel
Genre:
Melodic Viking Metal
General Information:Year Of Formation:
2004
Label:
Massacre Records
Sung totally in German and and described by guitarist
Jurgen Bruder
in my interview with him as a protagonist experiencing a range of emotions in the human condition – euphoria (
"Essenz"
), wanderlust (
"Teg"
), and doubt (
"Monolith"
) – as well as touching on political themes (
"Tanz," "Soldat"
), this album did the same thing for me as
MANEGARM's "Fornaldarsagor"
did last year, which was make me realize that language is immaterial when music and themes are as powerful and well-thought-out as these are. Sophisticated in every respect, mature and dignified and experimental (and heavy enough for those who just care about that), this is an album that needs to garner the band much more attention.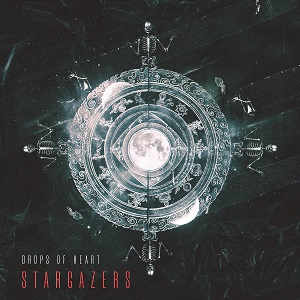 Band:
Drops of Heart (Russia)
Album:
Stargazers
Genre:
Melodic Death Metal/Metalcore/Deathcore
General Information:Year Of Formation:
2008
Label:
Independent
Like
HEATHEN FORAY, DROPS OF HEART
present
"Stargazers"
in their native Russian and use clean and guttural vocals in perfect balance. Wonderfully atmospheric and starkly beautiful on tracks like
"Echoes"
and
"Knot,"
with stellar, precise guitar work, programming, and drumming, this mixture of prog, melodeath, and modern metal shifts from dark to light without affectation. At moments pummeling and tender (sometimes in the same track, like
"Escapist"
), with a mix that's as clean as you could wish (admirably so on the harsh vocals and the drums), supremely gifted melodically (
"Starlight"
), adventurous instrumentally (the lovely piano in
"Discoverers,"
for instance),
"Stargazers"
was a revelation.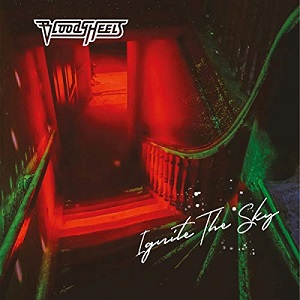 Band:
Bloody Heels (Latvia)
Album:
Ignite the Sky
Genre:
Glam Metal
General Information:Year Of Formation:
2012
Label:
Frontiers Music Srl
Eastern European glam metal that might be a few decades out of fashion, but because it's got way more brains than many of its older predecessors, it sounds as fresh as the best of the genre ever did. Politically aware (
"Criminal Masterminds,"
where
Gus Hawk's
drums are as
Rikki Rockett
as they get), socially aware (and funky, in
"Farewell to Yesterday,"
with its sublime chorus), with one of two spots of naughtiness (
"Sugar & Spice,"
the sexually frustrated
DOKKEN
-esque
"Silhouette"
), and a harrowing look at addiction couched in subtle metaphor (the fabulous
"Black Swan"
) and led by the assertive, versatile voice of
Vicky White
(who sounds like he time-traveled from 1985 but has the brain of a millennial),
"Ignite The Sky"
makes you forgive all the excesses of the genre – it's hugely fun and hugely rewarding.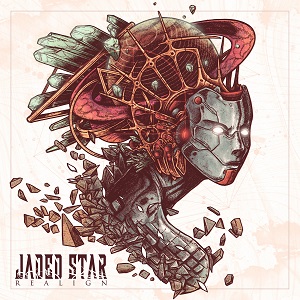 Band:
Jaded Star (Greece)
Album:
Realign
Genre:
Power Metal
General Information:Year Of Formation:
2013
Label:
Noble Demon
This one started out going one way (the lighthearted and forthright "Female Fronted") and then surprisingly, but quite naturally, went another, into the internal, the deeply personal, and the self-examining. Rich-voiced sInger
Maxi Nil
leads this reformulated band that falls somewhere sonically between
AMARANTHE
and
LACUNA COIL
in tracks that carry plenty of emotional weight – the seething
"A Pain All Mine"
(estrangement from a father),
"Maybe, "Children of Chaos,"
and
"Rise Up"
(all very appropriate to today's anxieties and struggles and angst). Not only that, they sound plenty good too, keeping songs nicely brief and tightly focused. This sophomore effort bodes well for their future.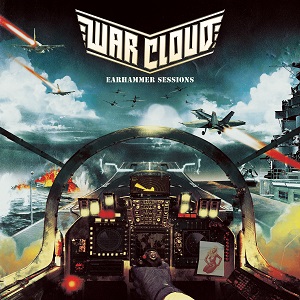 Band:
War Cloud (Austin, TX)
Album:
Earhammer Sessions
Genre:
Rock
General Information:Year Of Formation:
2014
Label:
Ripple Music
Wonderfully down and dirty hard rock daringly recorded live in the studio, this was a blast and a half, full of '70s mojo and current-decade piss and vinegar. Owing a big debt to
MOTORHEAD
in the opener
"Vulture City"
and nodding a bit to
THIN LIZZY
and
PRIEST
in things like
"Give'r",
singer
Alex Wein
has a well-worn voice and big guitar chops. All killer and no filler – especially the wonderfully non-PC biker sleaze of
"Chopper Wired"
and
"Speed Demon"
– this is a true Texas treat.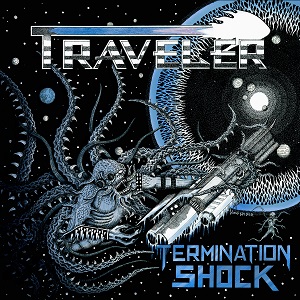 Band:
Traveler (Canada)
Album:
Termination Shock
Genre:
Heavy Metal
General Information:Year Of Formation:
2017
Label:
Gates Of Hell Records
Referencing the '80s in several ways (dual guitar work a la
TRIUMPH
or
MAIDEN
or
QUEENSRYCHE
; a singer in
Jean-Pierre Abboud
who resembles
Don Dokken
) but with far better, way more sophisticated lyrics, this very young band scored big with an album that's familiar-sounding but new at the same time. Alternating dabbles in science fiction (the title track,
"Deepspace"
), astute social observation (
"Shaded Mirror"
) and interpersonal relationships (
"Foreverman"
),
"Termination Shock"
is worldly far beyond the years of its members.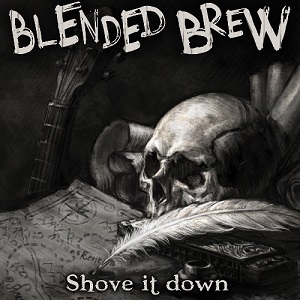 Band:
Blended Brew (Denmark)
Album:
Shove It Down
Genre:
Rock
General Information:Year Of Formation:
2009
Label
: Mighty Music
American hard rock as it hasn't been done here in years, these Danes have it down, from blazing harmonica solos and wicked organ work by
Lord Sebastien Groset
to the sublimely sexy rasp of
Jimmy Mansson
to the whole band's complete command of funky-ass grooves a la
THE BLACK CROWES
, it does more in 40 minutes than a lot of bands do in an hour-plus. The frustrated throbbing grit of
"Woman, I Need You,"
the '70s bounce of
"Ancient Alien,"
the nasty sinewy slink of the title track, and the stunning closing torch ballad
"Don't Say No"
– this was another one by another young band that gives us all hope for the future.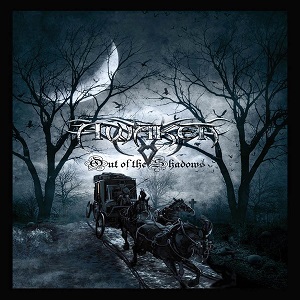 Band
: Awaken (New York)
Album:
Out of the Shadows
Genre:
Melodic/Symphonic/Progressive Metal
General Information:Year Of Formation:
2009
Label:
Pure Steel Records
It's a feat of boundary breaking when you can go from a cover of '70s soft rock superstar
CHRISTOPHER CROSS ("Ride Like The Wind"
) to a three-part epic depicting a soul's journey through Hell (
"Nine Circles Suite"
) to a track drawn from Irish history (
"Open Your Eyes To Weep")
to a horrific tale of a concentration camp (
"Dachau Be My Destiny"
) and tackle each one with confidence and strong storytelling. This is just what
AWAKEN
did on this ambitious double album, a reissue of the original 2019 release. Lushly arranged and exceedingly well-played, it's a testament to challenging oneself and daring to explore.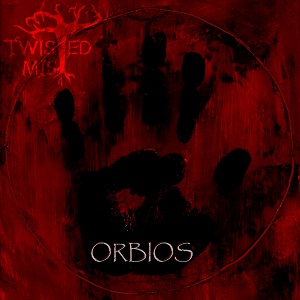 Band:
Twisted Mist (France)
Album
: Orbios
Genre
: Death/Folk Metal
General Information:Year Of Formation:
2014
Label:
M.U.S.I.C. Records
Instrumental albums are a different bird – it's a huge task to make wordless tracks compelling enough to keep a listener's interest throughout an entire album.
TWISTED MIST
crafted long pieces here, but they are so skilled at rooting each one in potent melodies and keeping an eye to the craft of songwriting that nothing ever feels that long. Instruments like bouzouki and ocarina join forces with electric guitars and the clean and harsh vocals by the duo of Olivier DuPont and Nicolas Cesar to create an eminently intriguing mix. The sinister Gregorian chant quality of
"Vae Soli,"
the gorgeous lilt of
"Equinoxe,"
the effortless musical blending in the title track –
"Orbios"
is folk metal at its purest.
The Singular Achievement: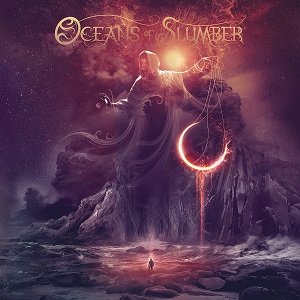 Band:
Oceans of Slumber
Album:
Oceans of Slumber
Genre:
Doom/Progressive Metal
General Information:Year Of Formation:
2011
Label:
Century Media
The Houston-based band, led by partners
Dobber Beverly
and deceptively devastating singer
Cammie Gilbert,
defies categorization. At once black/death metal, avant-garde, jazz, and prog, their music is as unflinching and wide-ranging as their subject matter – the finality of death, the purging of racial upheaval, the deep pain of rape and infertility. A dead-on take of Type O Negative's
"Wolf Moon"
is as perfect and well-chosen a cover as anyone has ever done, a glimmer of teasing ambiguity and a touch of humor in an otherwise deadly serious, weighty, profound effort. It's difficult, demanding, uncompromising – what great art should be. This needs to get them attention outside the metal press because it's just that good.